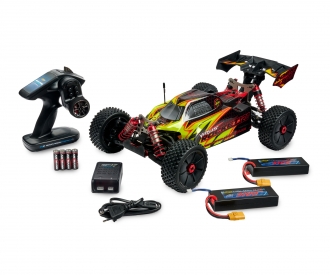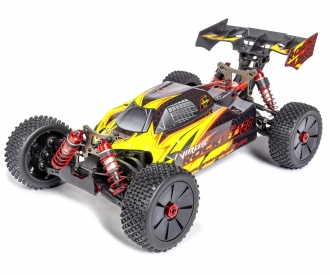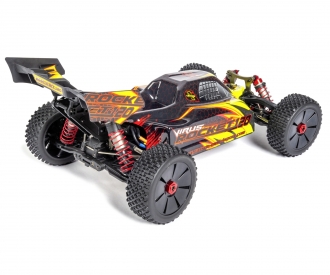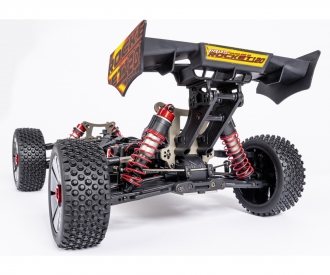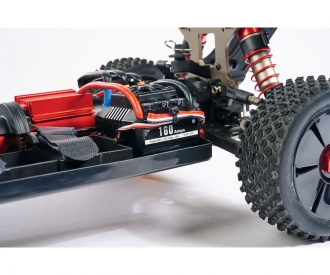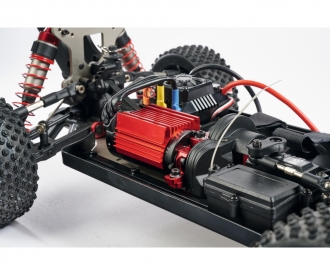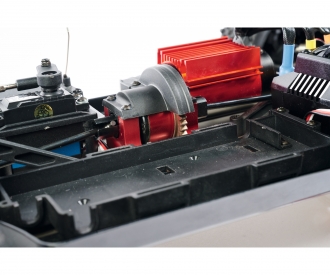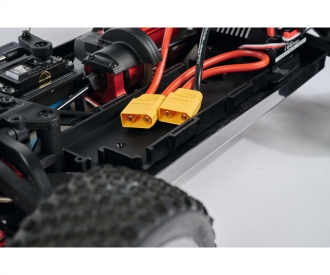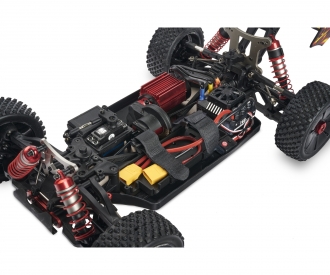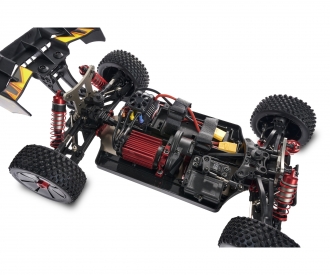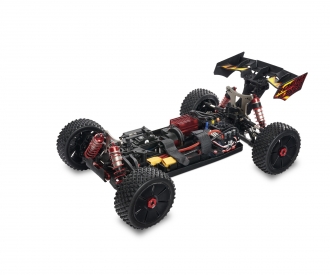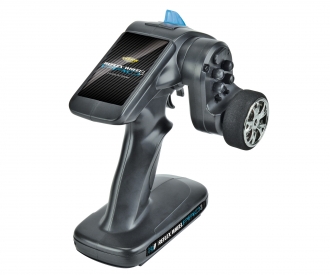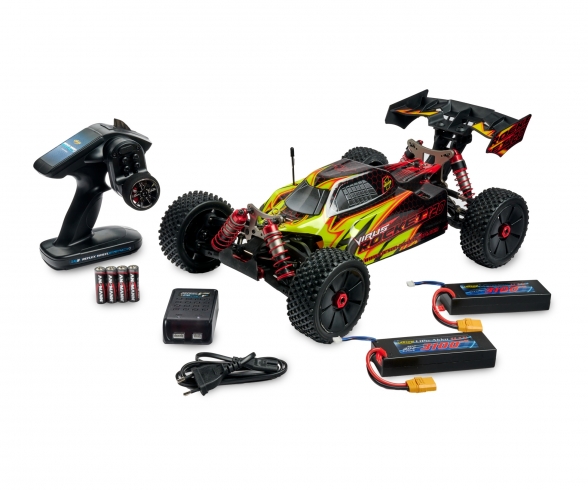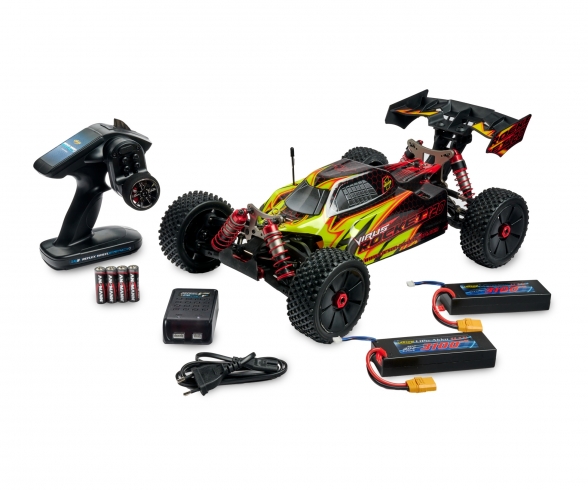 1:8 Virus Rocket 120 6S 2.4G 100% RTR
Article number: 500409072
Age recommendation: from 14 years
This item can only be delivered to the following countries: All EU countries, United Kingdom, Switzerland, Norway, Iceland, Liechtenstein
Article number: 500409072
Product: 1:8 Virus Rocket 120 6S 2.4G 100% RTR

The Carson Virus Rocket – it will infect you too. With its four-wheel drive (4WD) and Hobby Wing brushless engine, this buggy races over the ground at up to 120 km/h. Its ready-to-drive, sticky High Grip racing tyres provide particularly good grip. The HOBBY WING 160 A ESC is also water-resistant and thus the Virus Rocket can also be driven on wet surfaces without any problems. Thanks to its trouble-free, ergonomically adjustable 2.4 GHz RC system and a 100% complete scope of delivery, the CARSON Virus Rocket is immediately ready for use. Buy, charge up, drive! – have fun with your Virus Rocket from CARSON.
Included:
• Ready assembled model with bodywork
• Water resistant brushless-compo up to 6S Li-Po
• 2.4GHz RC system + 9kg metal gear servo
• 2x 11.1 V/3100 mAh LiPo-Batteries and transmitter batteries
• LiPo Compact 2 charger with balancer
• Manual
WARNING!
Not for children under 14 years. The packaging has to be kept since it contains important informations. Illustration may vary from actual product in the box. CARSON reserves the rights to change, update or replace any component at any time.

Features:
1. Hobby Wing 160 A ESC, waterproof
2. HOBBY WING brushless motor 2200 kV
3. BIG BORE 16 mm Oil filled shock absorbers
4. Alu shock towers 4 mm, cnc manufactured
5. 3 steel differentials, the middle one in aluminium housing
6. Ready clued Racing High Grip Tyres
7. Separate dust and dirt-proof RC-box
8. Ergonomic adjustable 2.4 G RC System
9. Engine cooling head
10. XT-90 connector for batteries

Technical data:
Length 500 mm
Width 315 mm
Height 220 mm
Wheelbase 340 mm
4WD drive
Weight 3356 g
Speed limit 120 km/h