What is RTR?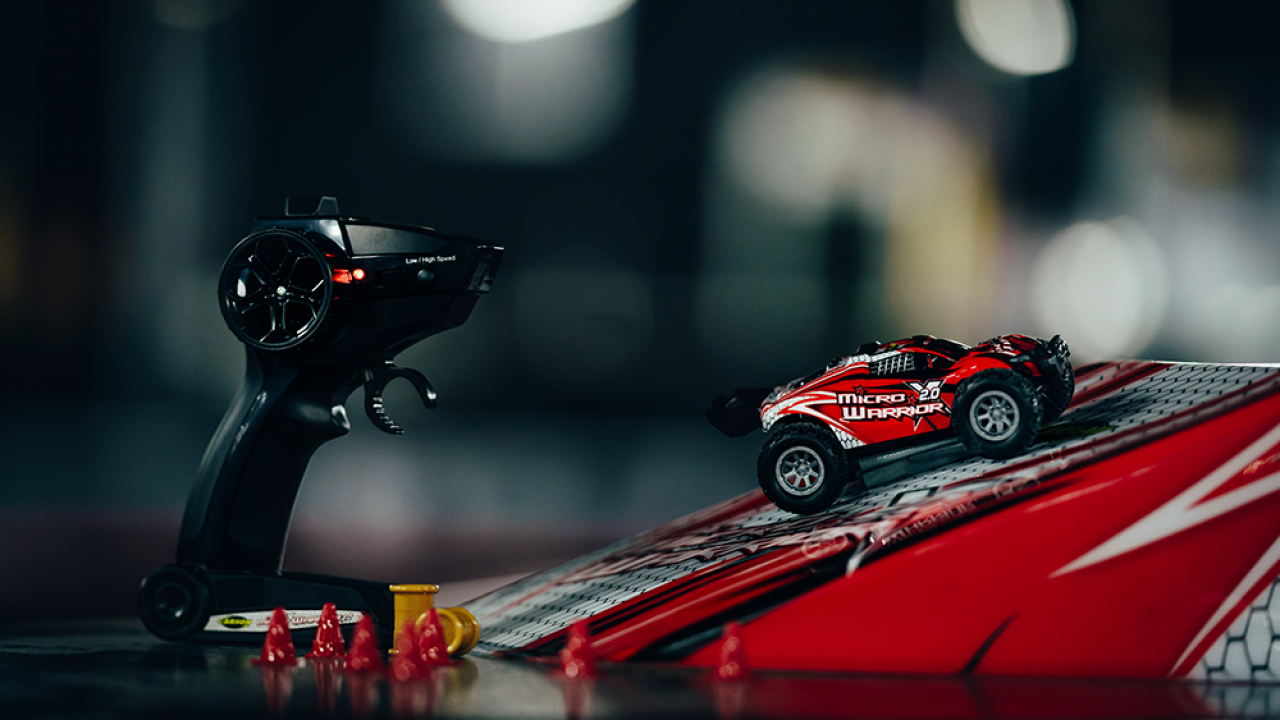 February 4, 2023, Reading time: 4min
Whoever is interested in remote-controlled vehicles as a beginner is well advised with a complete package (RTR), which contains all accessories necessary for immediate operation.
Our guide summarizes the most important information about so-called RTR models clearly and thus supports you in your search for the right remote-controlled vehicle.
RC vehicles are model vehicles that can be operated by remote control and are thus roadworthy. The abbreviation RC stands for "remote control", the English term for remote control.
The models are available in different sizes or scales and different price ranges. And of course RC vehicles cover numerous divisions: Thus, in addition to the classic RC cars, there are, for example, RC trucks, RC aircraft, RC ships and boats, RC tanks and RC construction vehicles.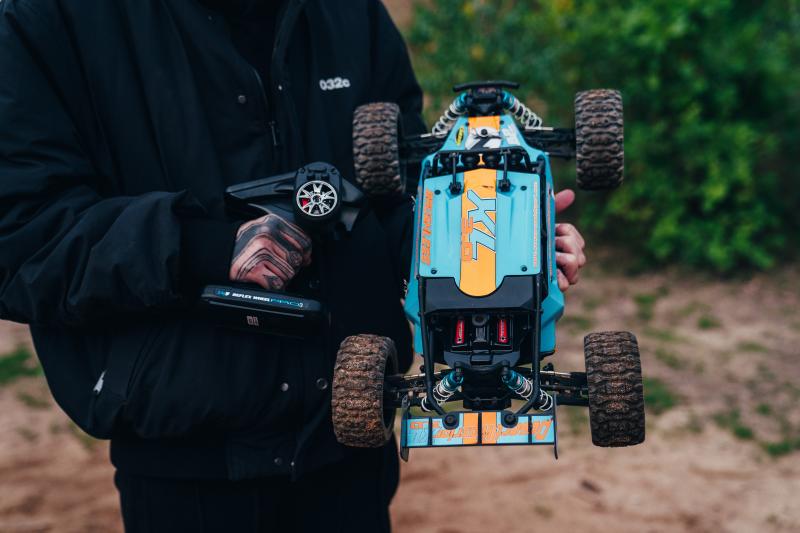 What does RTR mean for RC vehicles?
RTR is the abbreviation for "Ready To Run", which translates roughly as "ready to go" or "ready for use". RTR RC vehicles are delivered fully assembled and often even with all the necessary accessories, so that they can be put into operation without detours. At CARSON even 100 percent. That is, even batteries for the remote control are included with most models.
What does ARR and BND mean and how is it different from RTR?
ARR ("Almost Ready to Run") models are partially pre-assembled upon delivery and come without accessories. Buyers may have to do it themselves and buy transmitter, receiver, servo, charging cable and other accessories separately.
Rarer to find are so-called BND ("Bind And Drive") models. These are, like the ARR Cars, mostly pre-assembled, but only equipped with a receiver. The remote control is not included. Unlike RTR RC models, ARR and BND models therefore do not represent a fully operational "complete package".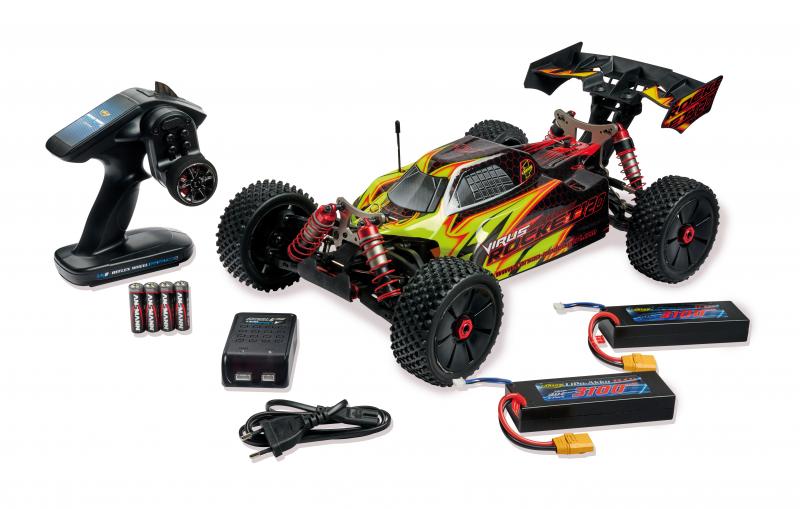 For whom and from what age are RTR models suitable?
A RTR RC Car is suitable for anyone who enjoys driving remote control cars. Especially for beginners who are gaining their first experience with RC models, RTR RC Cars are ideal. Why? Quite simply, driving is not preceded by any lengthy tinkering, which is why RTR RC cars provide a low-threshold introduction to RC modeling. From what age a RTR RC car is suitable, differs from model to model and can be found in the manufacturer's specifications on the product packaging.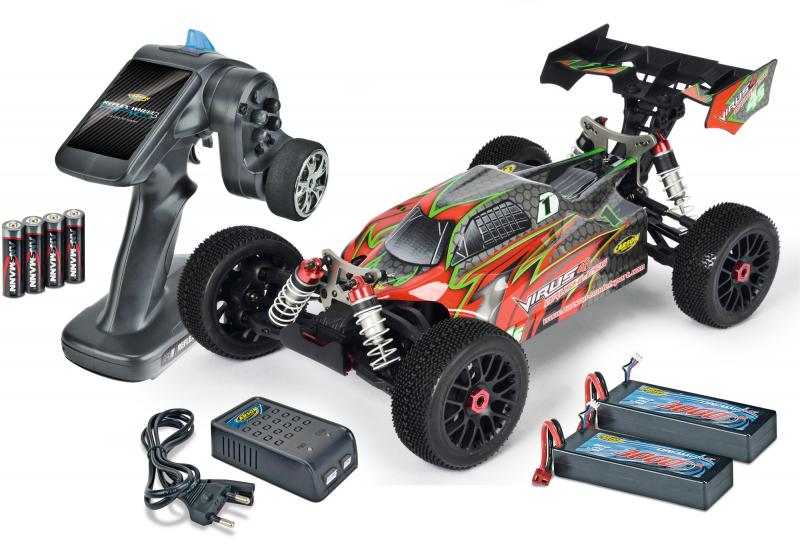 How much does an RTR model cost?
The cost of an RTR RC car varies from product to product. Inexpensive entry-level models are already available from about 20 euros, although the limits are open upwards.
Where can RTR vehicles be used?
The range of use of RTR vehicles depends on the individual model. Thus, there are both on-road vehicles for flat (racing) tracks and off-road models, which are intended for use off paved roads. Information on the suitability of a model in this regard can be found on the associated packaging.
What should be considered when buying a RTR model?
To ensure that the RTR RC car meets the personal wishes and expectations, the following aspects should be considered when buying:
Technical specifications
The technical specifications include first and foremost the type and power of the engine. Related to this, the achievable maximum speed of the respective RC vehicle must be considered. In addition, it is advisable to deal with the drive of the favored model (front-, rear- or all-wheel drive).
Model characteristics
Naturally, a look should be taken at the specific characteristics of the RC vehicles. For example, is it an RTR, an ARR or a BND model? Does the model type correspond to a race car, a buggy, a truck or a crawler? In addition, it is important to pay attention to the scale of the RC car, with scales between 1:5 and 1:32 are common.
Application range
As already mentioned, RTR RC models differ in terms of their application areas. It is therefore also important to know whether a model is intended for on-road or off-road use, for example, or is at home on land, in the air or on the water.
Previous experience
The RTR RC car should fit the previous experience. Different models are accordingly optimal for beginners, advanced or real experts.
Age specification
Of course, it is advisable to consider the manufacturer's age specifications. These are to be taken from the product descriptions and/or info on the packaging.
Price
Last but not least, the price also plays a role. It makes the most sense to consider in advance how much you want to spend for a RTR RC car or model maximum.
Conclusion: How to find the right RTR model
Thanks to the large selection, everyone has the opportunity to find an RTR RC model that meets their individual expectations. At CARSON, a colorful RC world awaits you, which has RC models for on- and off-road tracks to offer. You can also purchase RC boats for fun on waterways and RC flying models that take you high.
Would you like to learn more about CARSON or browse through our exciting products? Then you are invited to visit our homepage!