Helpful tips for RC car beginners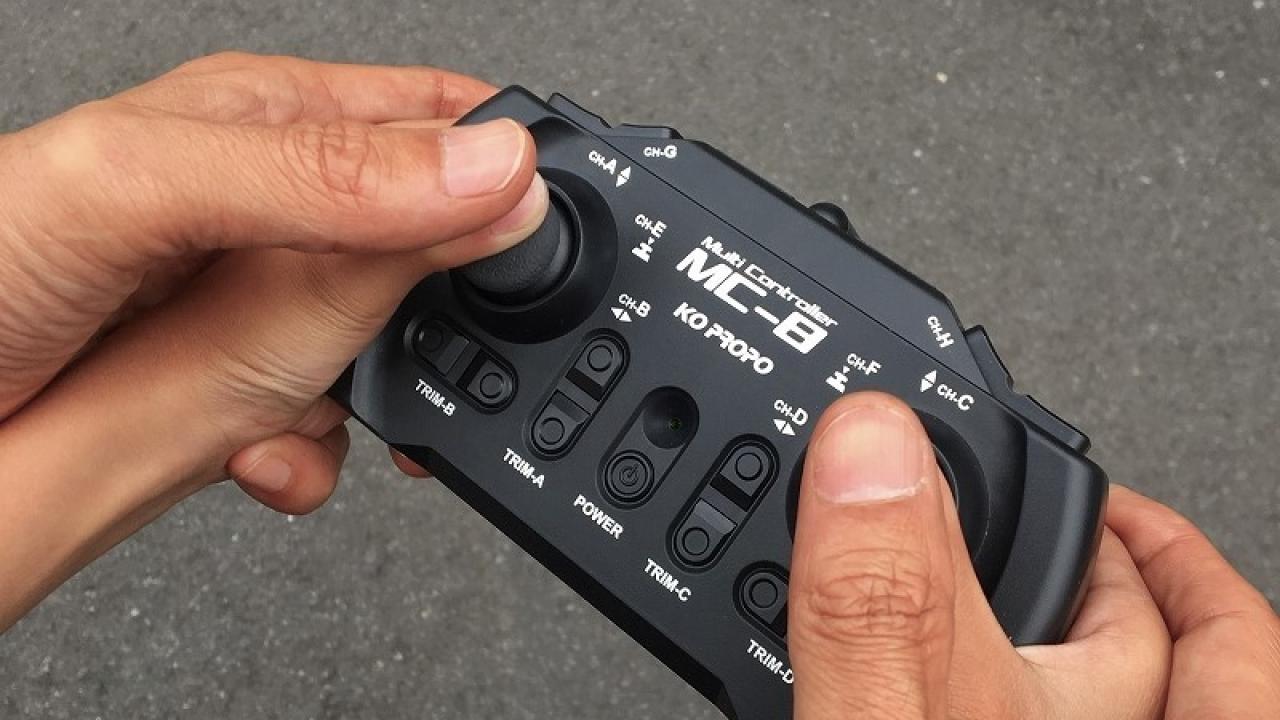 February 4, 2023, Reading time: 6min
Remote control cars are great fun for young and old. When getting started in this popular hobby, there are a few things to keep in mind.
You can learn everything important for RC car beginners including numerous useful tips in the following article.
For the perfect start with your new RC car or any other RC vehicle.
What does RC mean and what are RC Cars?
RC is short for Remote Control and means that RC Cars are remote controlled cars. These are not to be confused with remote control vehicles, which are primarily used by younger children. RC vehicles are usually suitable for youngsters 14 years and older and for adults, as well as are available in numerous model variations.
There are RC Cars in different scales, for example, with 1:5, 1:8 or 1:10. Despite their small size, the remote-controlled racing machines reach top speeds of over 100 km/h. For RC car electric beginners, vehicles with a scale of 1:10 are well suited.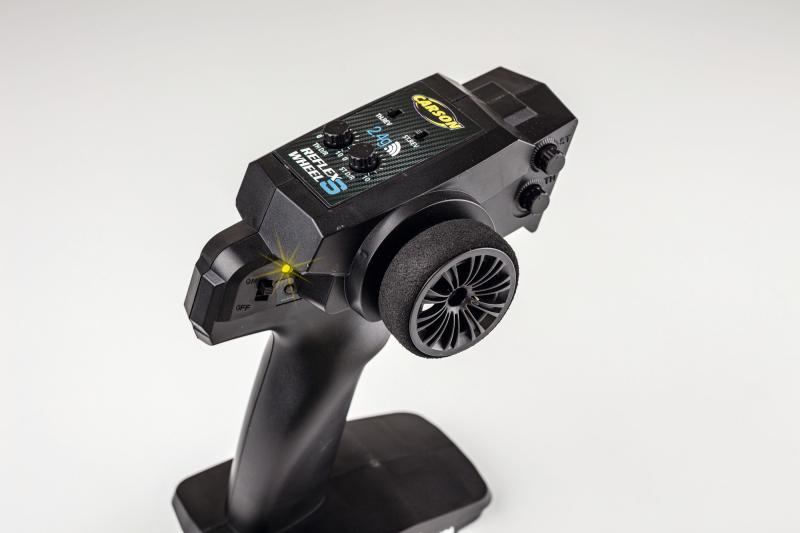 What are the RC Car types?
At CARSON there are different RC vehicles such as cars, planes, helicopters and buggies. For the entry into the world of RC vehicles, classic cars are recommended, as they are the easiest to control.
Basically, RC cars can be divided into two types: the offroad and onroad variant. Depending on the surface you want to drive on, one or the other model is more suitable. Both are not allowed on public roads, as they do not have road approval. However, parking lots, field and forest paths or other private terrain are permitted.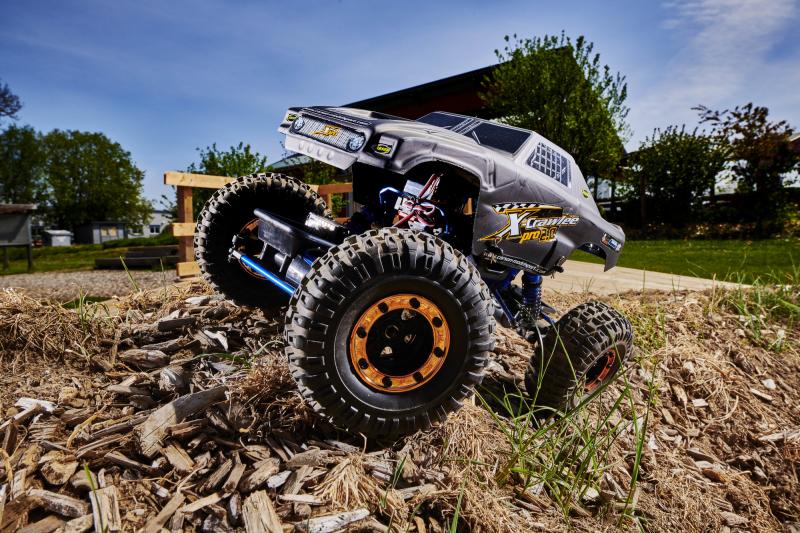 With an on-road car, you're best on level terrain, that is, on firm paths, parking lots or indoors in large halls. The low ground clearance and low center of gravity of these models ensure a smooth and stable ride. The off-road variant is suitable for difficult terrain, even jumps are possible with it.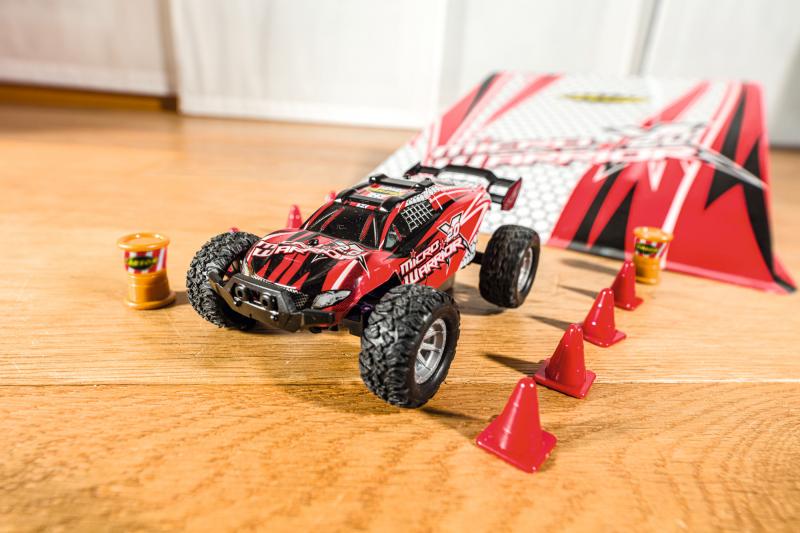 RC motors - internal combustion vs. electric
You wonder whether an electric RC car or a combustion engine is the right choice for you? For RC car beginners, we generally recommend the entry with an electric vehicle, because it is easier to handle. If you are a bit more experienced and have already tried RC vehicles with electric drive, burners are another exciting option in the world of RC cars.
Combustion engines are powered either by a special fuel mixture of nitromethane, ethanol and synthetic oil; alternatively, gasoline can be used as fuel, which is also suitable for classic two-strokes. Gasoline is cheaper than the nitro mixture.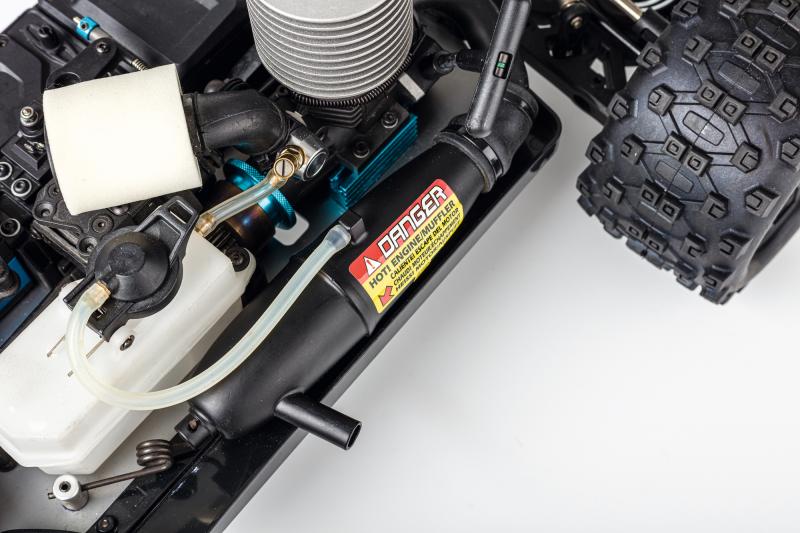 Important: Burners are louder and smellier compared to electric cars. Therefore, keep enough distance from residential areas so as not to annoy the neighborhood.
Here you will find a direct comparison of all the advantages and disadvantages of electric and combustion vehicles.
RC car product scope - these choices are available
When you decide on an RC vehicle, you have the choice of different variants. There are already assembled RC vehicles, but also kits where you have to assemble everything first.
KIT: This involves kits that consist of numerous small individual parts. You must first assemble your RC vehicle using the description in the assembly instructions and equip it with the necessary accessories (remote control, batteries, etc.). Kits are not suitable for RC car beginners, but for creative hobbyists who are interested in building an RC vehicle and want to design it themselves from the beginning. During the assembly process, you really get to know every part of the RC vehicle and are therefore better able to repair or replace defective parts yourself afterwards. Kits or RC kits are available, for example, in our TAMIYA shop.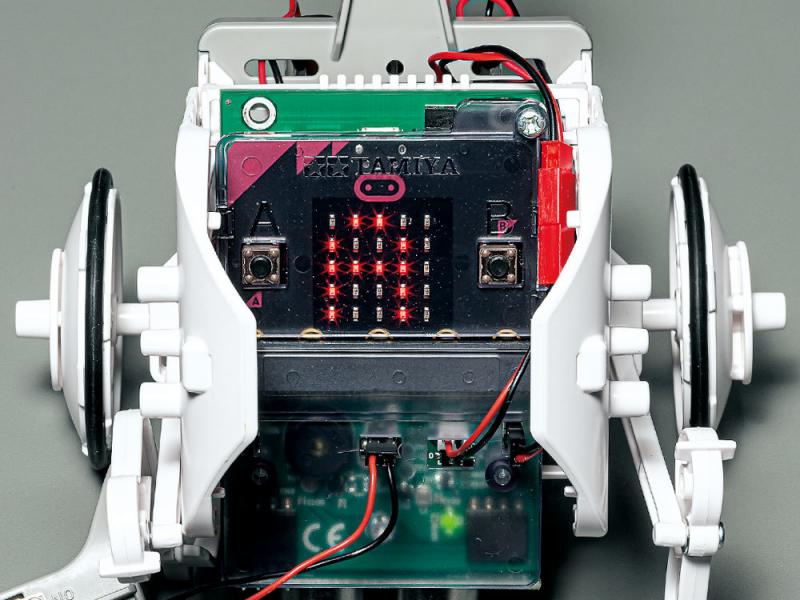 RTR (Ready To Run): These models are ready to run immediately, making them ideal for RC car beginners. Remote control, receiver and servo are already installed, with the electric models also include a battery and charger. Also a combustion engine can be a RTR model, here you have to buy in addition only the fuel (gasoline or nitro).
ARTR (Almost Ready To Run): Here you also get an already assembled RC vehicle including the engine. The electrical system such as power steering and controller, however, you have to purchase additionally.
For RC car beginners, RTR models are best suited. Use them to try out whether this hobby suits you before venturing into complicated kits.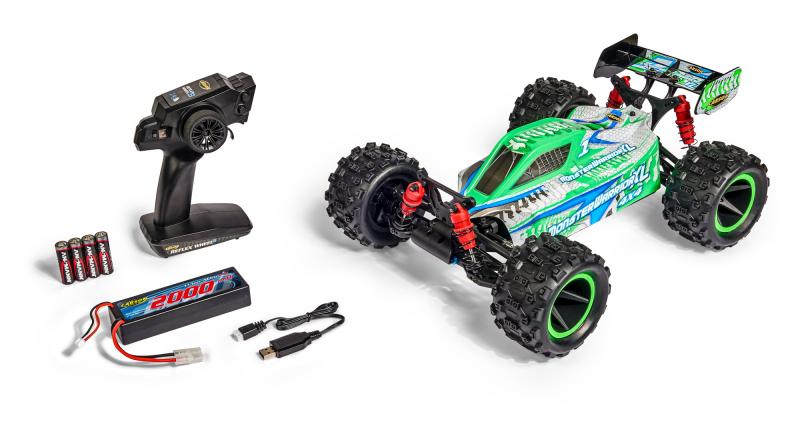 At CARSON you will find almost exclusively RC vehicles that are 100% RTR models. All necessary accessories including the batteries for the remote control are therefore already included. This is convenient for all RC car beginners who want to start directly with the first ride.
RC Practical Tips: Note these points as a RC car beginner
When you order a car as a RC car beginner, you should pay attention to some points. Here you will find the most important tips to buy for RC car beginners.
The manufacturer's age recommendation: The more difficult the vehicles are to assemble and handle, the less suitable they are for children and young people.
Edit kits carefully: Have you decided to buy a kit, you should proceed with particular care during assembly. A side cutter and other tools will help you to ensure that everything fits together well in the end.
Charge the battery: Before you go with your RC car for the first time on the track, the complete charging of your battery is important.
Adjust steering trim: Is your RC model equipped with a steering trim? Set this correctly before the first test drive, so that the vehicle drives straight and steers in the desired direction.
Disconnect the battery: You want to store your RC car electric for several weeks or months? Take before the batteries from the remote control and disconnect the battery.
Multiple batteries: You do not always want to wait for the recharge of your battery? Then buy one or two spare batteries to extend the driving time.
Care and maintain your RC car regularly:Use suitable lubricants and corrosion protection for the parts that often come into contact with dirt and moisture. For example, pinions, gears, dampers and other parts.
Check regularly whether everything is tight and tighten loose screws if necessary.
Set your RC car electric on a high-quality brand battery that fits your model. Small, lightweight LiPo batteries provide the best performance. These should be stored in a fireproof bag because of their sensitivity. Much more robust and less sensitive are the somewhat less powerful NiMH (nickel-cadmium) batteries. It is important that your charger fits the battery type!
Conclusion - what beginners should consider when choosing an RC
RC Car beginners quickly become enthusiastic about their new hobby. For all the fun of driving, however, you should not forget the most important basic rules in handling. Decide to start with an RC vehicle that is suitable for beginners in terms of handling. The easiest to drive are the compact onroad models with electric drive.
Ideal for RC car beginners are ready-assembled vehicles, which you can recognize by the designation RTR (Ready To Run). Later you can always invest in an expensive kit or a combustion engine for an even more realistic driving experience. With the most important tips on equipment, care and maintenance, your RC vehicle remains both indoor and outdoor long in use.
At CARSON you will find numerous different RC models for every application. In addition to many exciting RC cars for beginners, there are also boats and helicopters as well as much more for maximum driving fun.