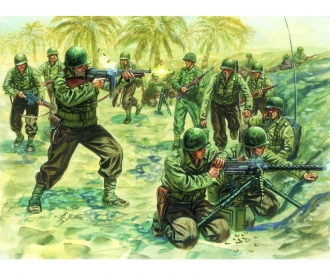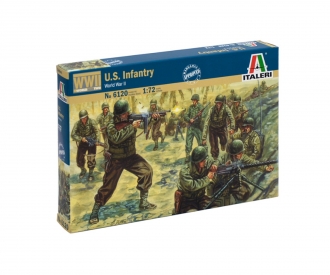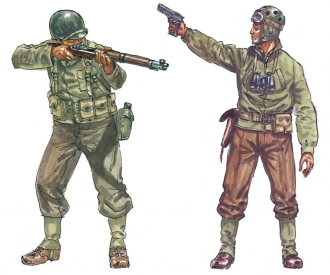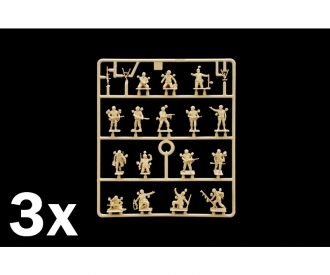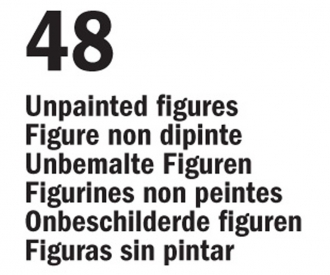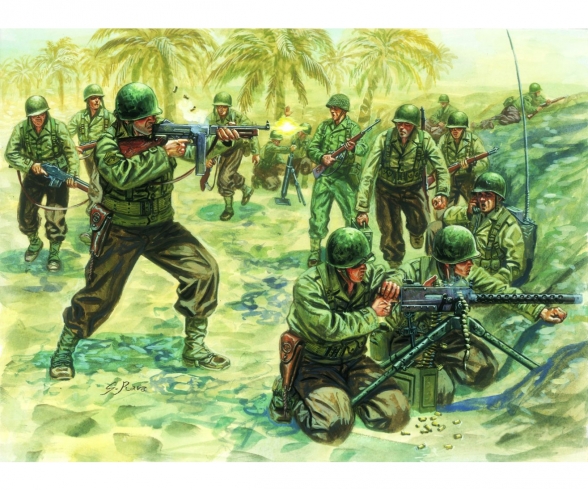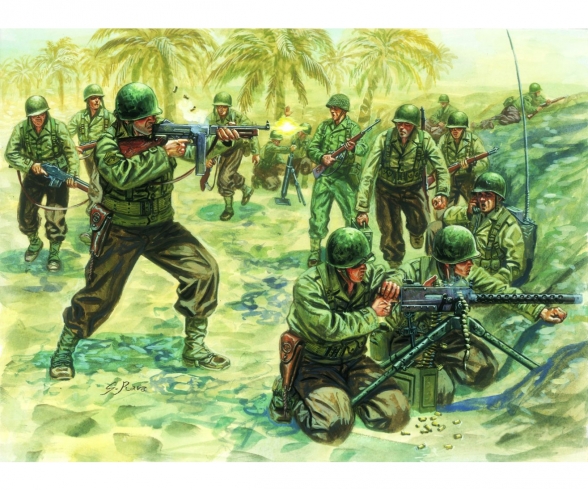 Quantity:
1
2
3
4
5
6
7
8
9
10
11
12
13
14
15
16
17
This item can only be delivered to the following countries: All EU countries, United Kingdom, Switzerland, Norway, Iceland, Liechtenstein
THE BOX CONTAINS 48 FIGURES
The 1st and 29th Infantry Division of the U.S. Army, part of the fifth Corps led by General Bradlay, landed on June 6th, 1944, on the beach between Vierville sur Mer and Sainte Honorine des Pertes. The beach is historically known with its codename in Operation Overlord: Omaha Beach. The models in this kit are represented with the typical individual equipment of U.S. Infantry: the M1 Garand rifle, the B.A.R. automatic rifle, the Thompson submachinegun and the 7,65mm Browning machinegun.
Warning! Not suitable for children under 14 years.