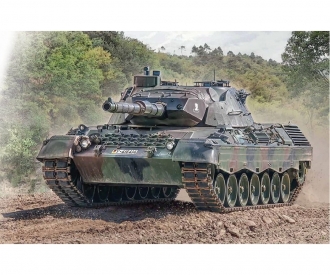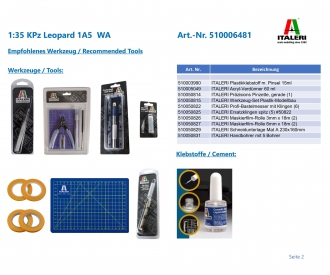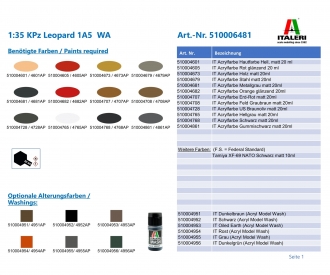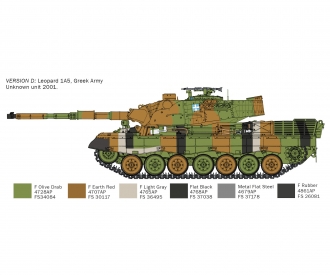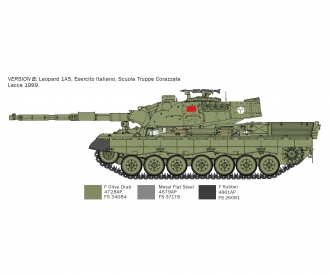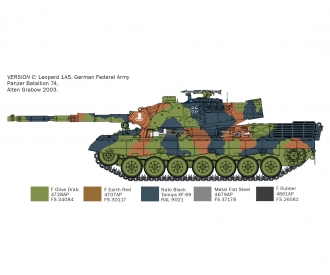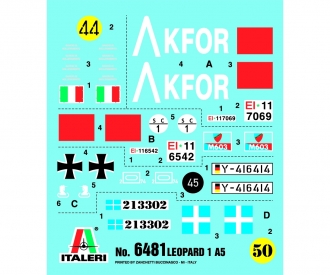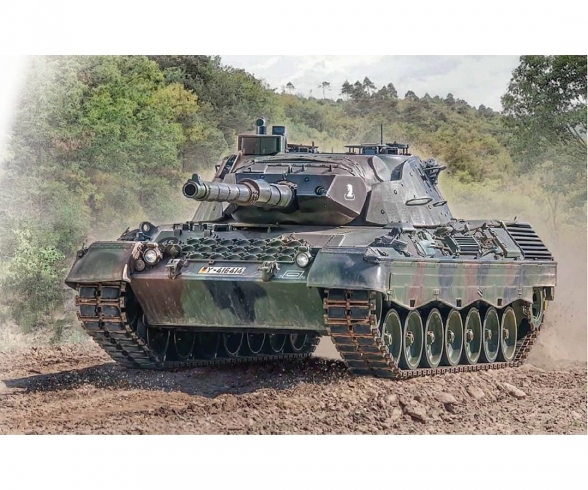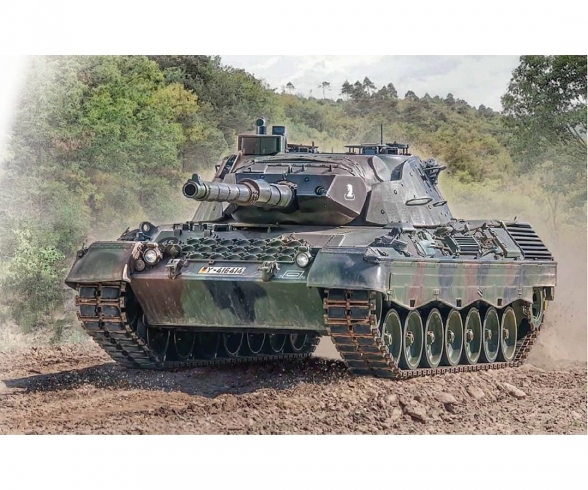 Quantity:
1
2
3
4
5
6
7
8
9
10
11
12
13
14
15
16
17
18
19
20
21
22
23
24
25
26
27
28
29
30
Delivery time 1-3 working days within Germany
This item can only be delivered to the following countries:
All EU countries, United Kingdom, Switzerland, Norway, Iceland, Liechtenstein
Article number: 510006481
Product: 1:35 KPz Leopard 1A5 WA

The Leopard 1 tank which entered into service in the mid1960s, formed the backbone of the Armoured Corps of Federal Germany and of several NATO Countries during the "Cold War" period. The Leopard's battle role was of paramount importance, as it was at the forefront in engaging the overwhelming number of tanks that could be deployed by the armies of the Warsaw Pact. It was armed with the reliable 105mm L7 gun which was capable of using different types of ammunition. The A5 version was a significant improvement with the adoption of a modified turret capable of housing the new computerized target identification and fire control systems. Composite armour plates made of polycarbonate were also added and which significantly increased the protection and resistance from enemy hits.