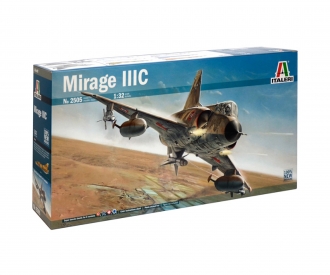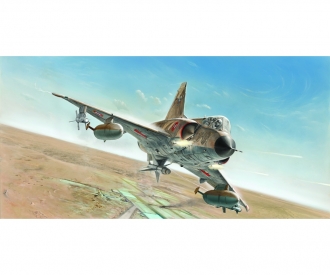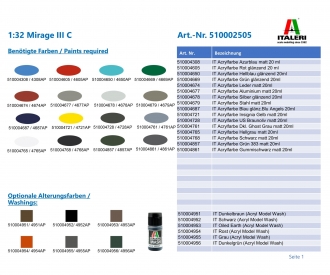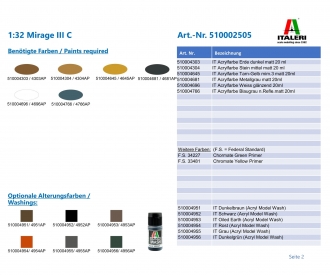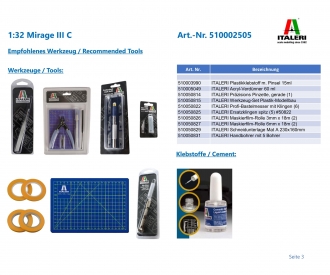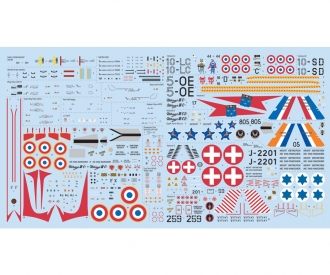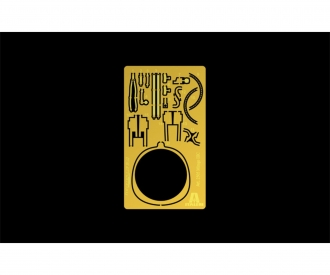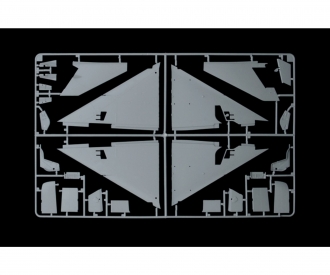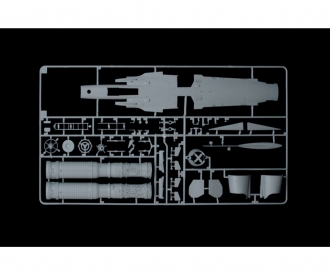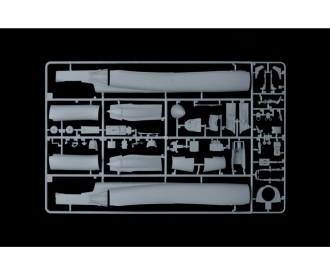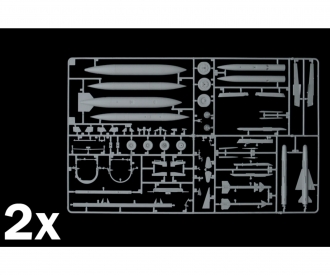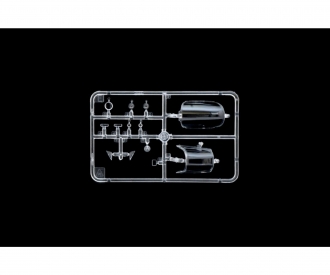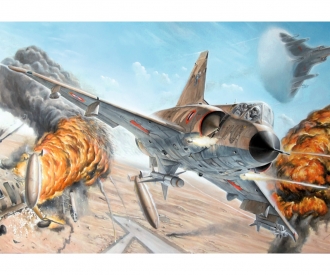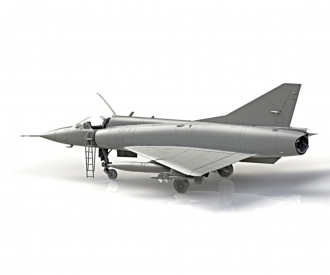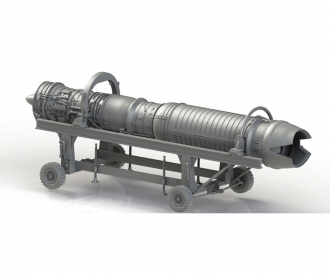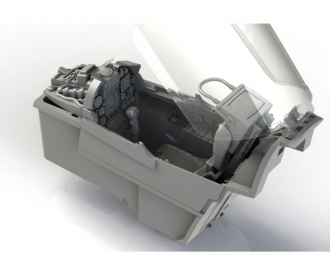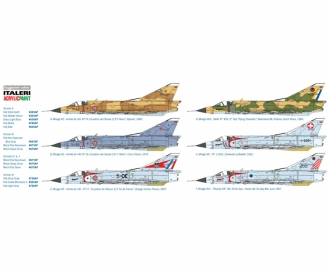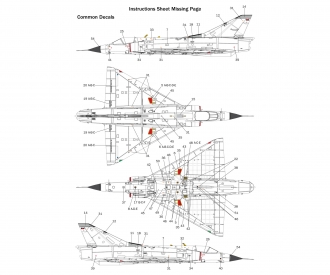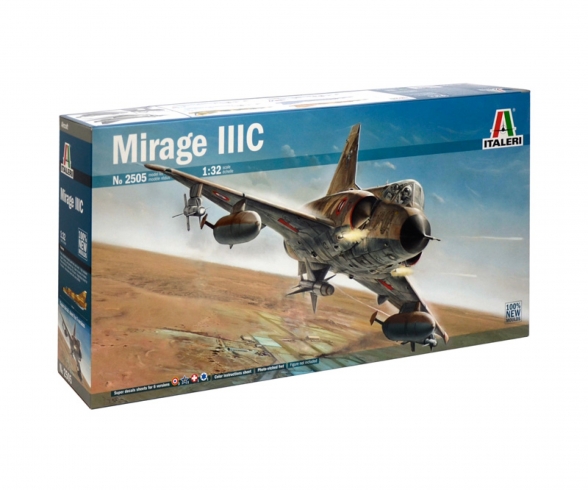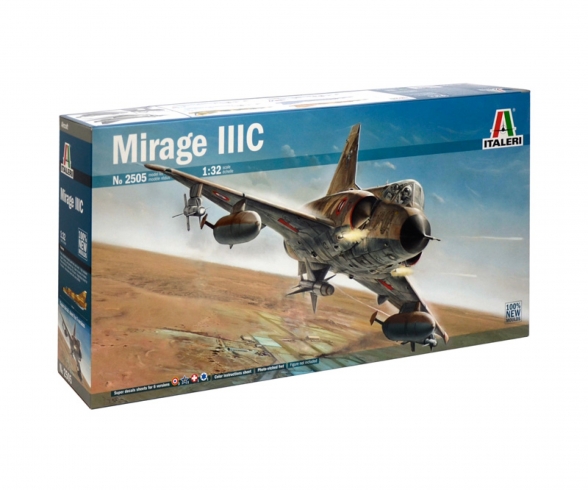 €99.99
incl. VAT
free shipping
(within the EU)
Quantity:
1
2
3
4
5
6
7
8
9
10
11
12
13
14
15
16
17
18
19
20
21
Delivery time 1-3 working days within Germany
This item can only be delivered to the following countries:
All EU countries, United Kingdom, Switzerland, Norway, Iceland, Liechtenstein
Article number: 510002505
Product: 1/32 Mirage III C

Model Dim.: 43,6 cm

100% NEW MOULDS - SUPER DECALS SHEETS FOR 6 VERSIONS - COLOR INSTRUCTIONS SHEET - PHOTO ETCHED FRET INCLUDED

The Dassault Mirage III is a reference point of the French aircraft production. It has been produced from the early sixties to provide to Armée de l'Air, the French Air Force, a reliable and effective fighter aircraft. The Mirage III rapidly became a commercial success and it was widely exported to several Countries taking part to a lot of conflicts between the seventies and the eighties. Characterised by the delta wing design without horizontal tail plane, thanks to its Snecma Atar afterburning turbojet, it was able to exceed the speed of Mach 2. The Mirage IIIC, in particular, was the single-seat interceptor versions, and it has been configured to perform air-superiority tasks. It was armed with two 30 mm DEFA cannons, under the cabin, and with store pylons able to carry IR air-to-air missiles, as AIM-9 Sidewinder or Matra Magic, and Radar Guided Missiles.

Deatailed plastic kit of model
Mirage
in scale 1:32