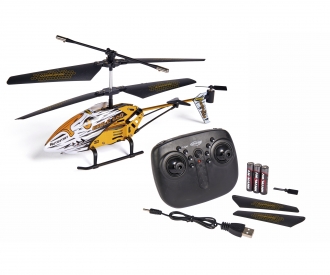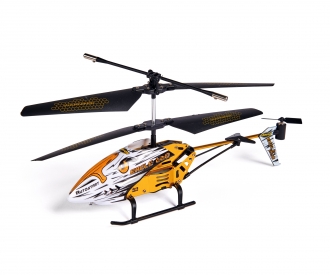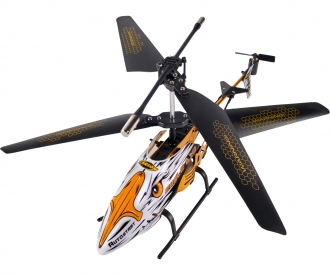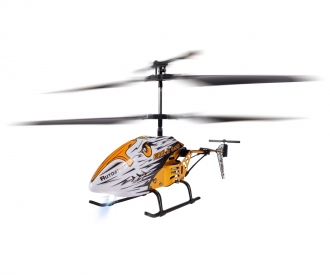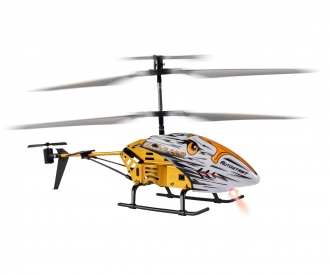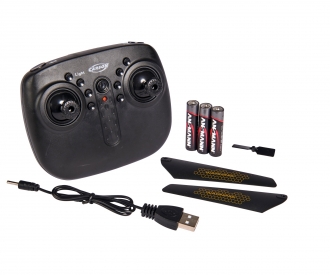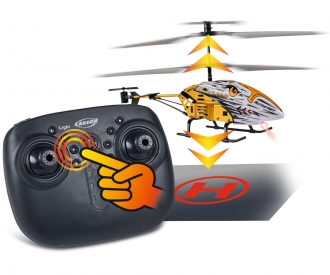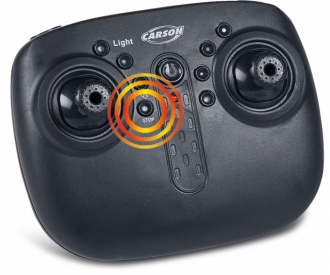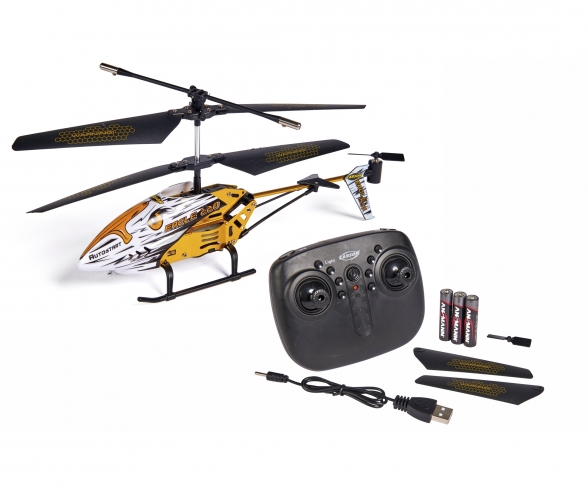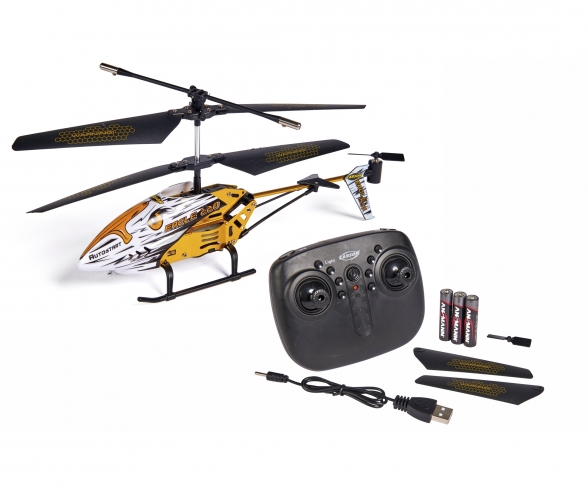 Quantity:
1
2
3
4
5
6
7
8
9
10
11
12
13
14
15
16
17
18
19
20
21
22
23
24
25
26
27
28
29
30
This item can only be delivered to the following countries: All EU countries, United Kingdom, Switzerland, Norway, Iceland, Liechtenstein
Article number: 500507151
Procuct: Eagle 220 Autostart 2.4G 100% RTF

The eye-catcher in the model plane sky!
The Eagle 220 Autostart from CARSON is the action and fun bringer for all chopper fans, even for beginners! Thanks to its automatic take-off & landing function and electronic flight stabiliser (gyro), this chopper is very easy to fly and safe to control. Its stylish, sturdy frame means it can get away with many a nosedive, while its LED lights, switched on via the transmitter, give the helicopter a cool look as the sun goes down. The "emergency stop button" on the model helicopter's transmitter also provides exceptional safety. The helicopter comes all-inclusive and is immediately ready for use once the battery is charged! Buy, charge and fly! Have fun with your CARSON Eagle 220 Autostart.

Included:
Flight-ready model, remote control unit, LiPo flight battery, USB charger, 3x AAA transmitter batteries,spare rotor blades, instruction manual.
Safety note:
Not for children under 8 years. The packaging has to be kept since it contains important informations. Illustration may vary from actual product in the box. CARSON reserves the rights to change, update or replace any component at any time.

Features:
1. Automatic takeoff and landing function
2. LED position indicators can be switched
on/off via remote control
3. Stable aluminium frame
4. Smart gyroscope function (flight stabilisation)
5. Emergency off button on remote control
6. Elaborately decorated chassis

Technical data:
Length 230 mm
Height 100 mm
Rotor Diameter 200 mm
Weight 40 g
Top Speed 15 km/h
Flying time 8 min