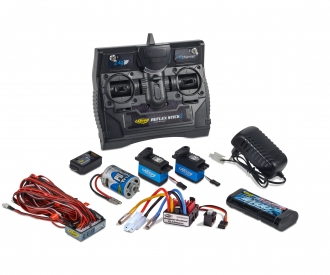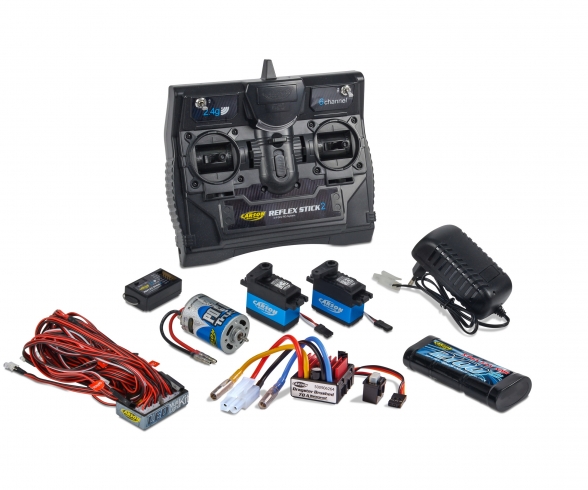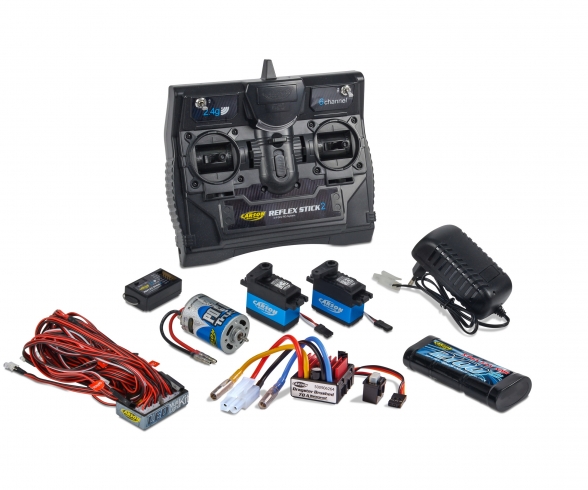 This item can only be delivered to the following countries: All EU countries, United Kingdom, Switzerland, Norway, Iceland, Liechtenstein
Article number: 500501015
Product: Reflex Stick Truck-Set 2.4G 6 6 CHannel
Included:
6 Channel, 2.4G transmitter, 1x Servo CS6, 1x Servo CS3, LED Truck Light, Truck control unit, Truck Motor, Expert Charger 1A,
7,2V Akku 2100 mAh, manual.

Safety note:
Not for children under 14 years. The packaging has to be kept since it contains important informations. Illustration may vary from actual product in the box. CARSON reserves the rights to change, update or replace any component at any time.

Features:
• Operating voltage transmitter 4.8 - 6 V (4 AA batteries)
• 2.4G FHSS-System (Frequenz Hopping Spread Spectrum)
• 2.4G servo reverse (reversal of running direction) and
trimming function for all channels
• power supply to the receiver 4.8 – 6 V
• plug system Graupner-J/R