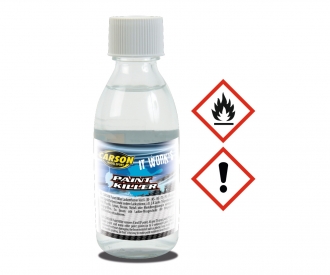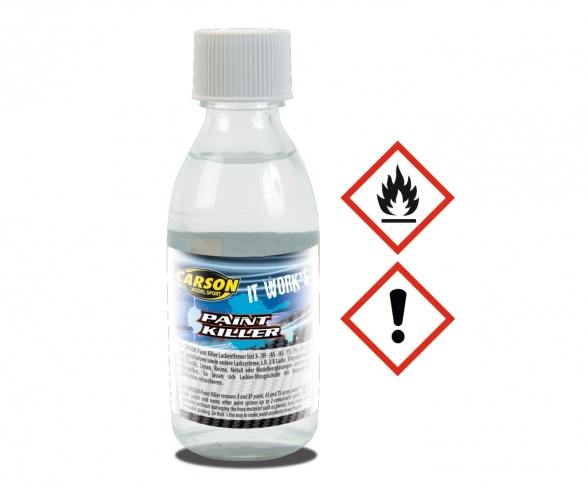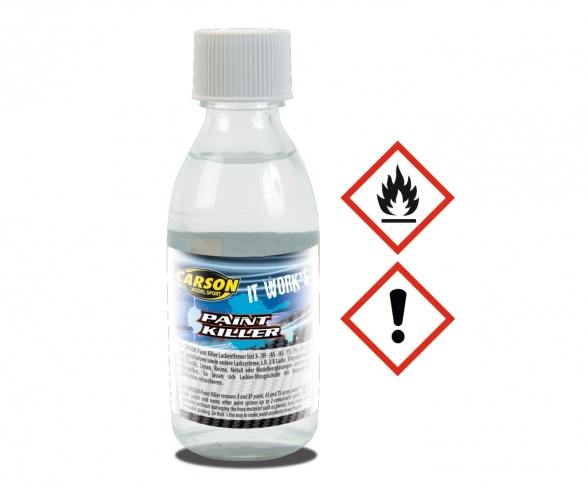 This item can only be delivered to the following countries: All EU countries, United Kingdom, Switzerland, Norway, Iceland, Liechtenstein
Article number: 500908113
Product: Paint Killer - Color Remover 100ml

The wonder agent!

This paint remover removes all X-and XV-paints, AS- and TS-spray colours, PC- and PS-lexan colours, as well as all other paint systems up to 2-K paints. The hammer is, that the paints are removed without harming the carrying material like plastic, lexan, resin, metal or model windows. Trials have shown, that even 10-year old Tamiya color acrylic paint paints can be easily removed from tanks, planes or similar models. This means that annoying little paint accidents from the past can be easily corrected. Of course, older polycarbonate-colours can be removed, too.

Content: 100 ml.

Warning! Not suitable for children under 14 years.