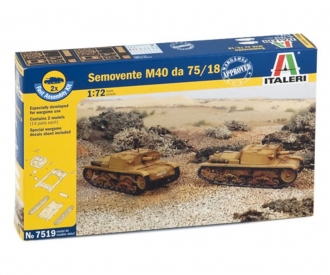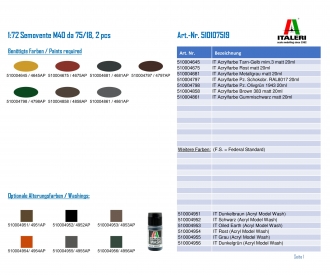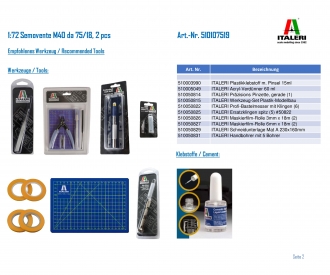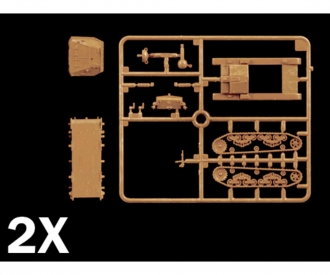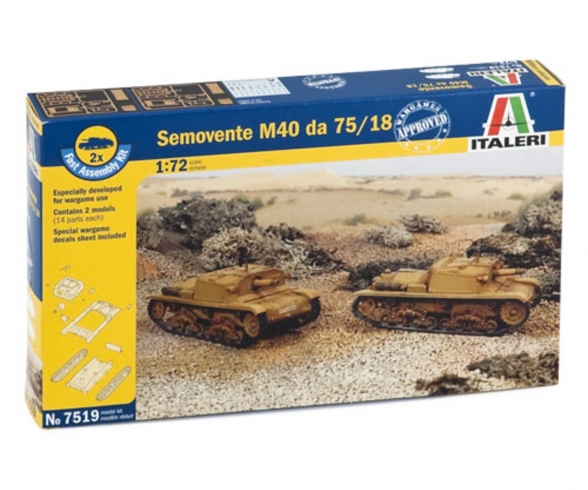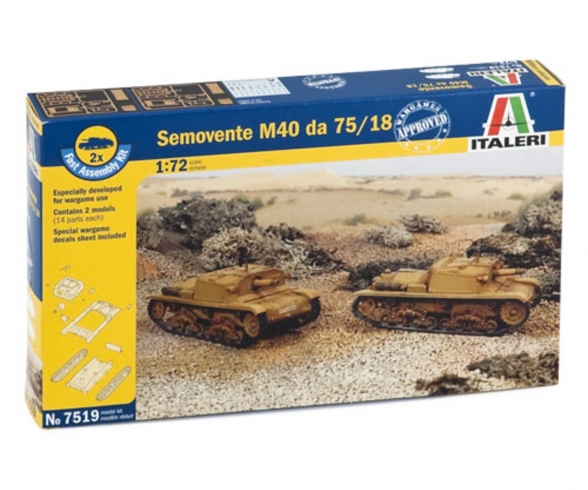 Quantity:
1
2
3
4
5
6
7
8
9
10
11
12
13
14
15
16
17
18
19
20
21
22
23
24
25
26
27
28
29
30
Delivery time 1-3 working days within Germany
This item can only be delivered to the following countries:
All EU countries, United Kingdom, Switzerland, Norway, Iceland, Liechtenstein
Product information
Article number: 510107519
Product: 1:72 Semovente M40 da 75/18, 2 pcs

Model Dim.: 7 cm

Decals for one version

The "Semovente" 75/18 M40, developed by Fiat Ansaldo, was employed by Regio Esercito from the end of 1941 in North Africa and was used up to the end of World War II. Although it was developed on the tank M13/40 old frame, was the only Italian armored vehicle, produced in large numbers, to pose a serious threat to Allied tanks. Its 75mm gun had a good fire power and was effective even with the most modern and heavily armored enemy tanks like the Sherman. The good and effective gun was not able to compensate several weaknesses such as a too light armor and a unreliable and weak engine directly derived from the tank M13/40. The Italian Semovente was used, in particular, by Ariete and Littorio Armoured Division in North Africa but also, up to the end of war, by Repubblica Sociale in the North of Italy.
Downloads