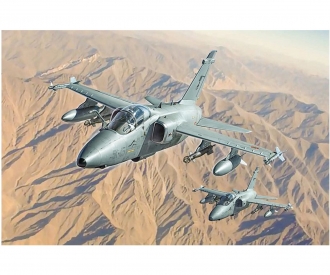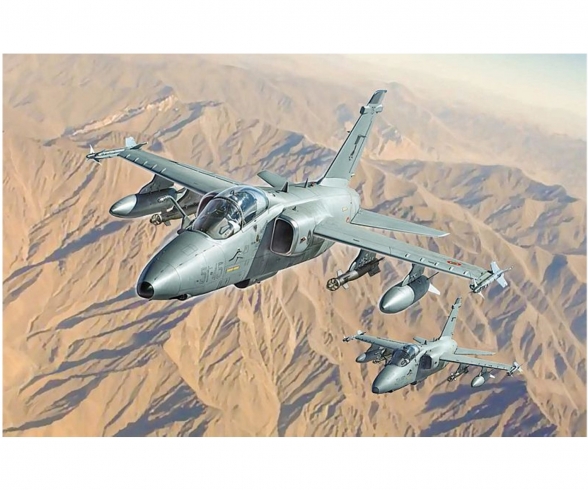 New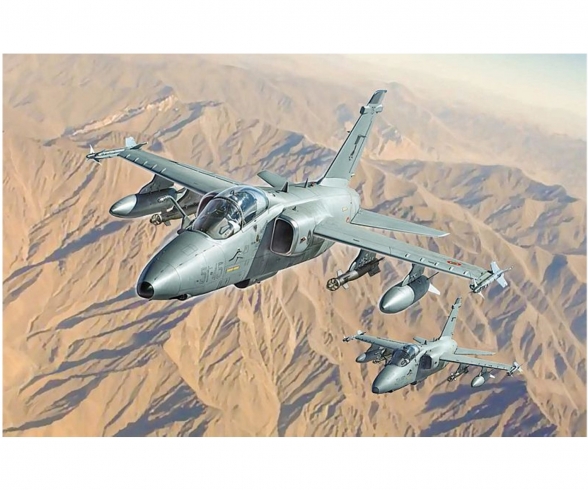 Quantity:
1
2
3
4
5
6
7
8
9
10
11
12
13
14
15
16
17
18
19
20
21
22
23
24
25
26
27
28
29
30
Delivery time 1-3 working days within Germany
This item can only be delivered to the following countries:
All EU countries, United Kingdom, Switzerland, Norway, Iceland, Liechtenstein
Product information
L'avion d'attaque au sol monomoteur AMX « Ghibli » est le résultat de la collaboration entre l'industrie aéronautique italienne et brésilienne. Le projet a été mis en place dans les années 1980 pour remplacer les anciens chasseurs-bombardiers Fiat G-91Y dans les services de vol de l'armée de l'air italienne. L'armée de l'air brésilienne avait également besoin de remplacer les MB-326. L'AMX a une disposition aérodynamique caractérisée par la configuration en flèche à aile haute et, grâce à son moteur Rolls-Royce Spey 807, il peut atteindre une vitesse maximale de 1 000 km/h. Il est armé, dans la version italienne, d'un canon M61 Vulcan de 20 mm et peut emporter une charge offensive de 3 800 kg. Le Ghibli a également été utilisé dans diverses zones d'opération (en Afghanistan, Libye) pour effectuer des missions avancées de reconnaissance et d'appui tactique rapproché des troupes au sol.
Attention ! Ne convient pas aux enfants de moins de 14 ans.