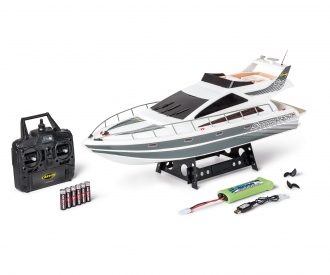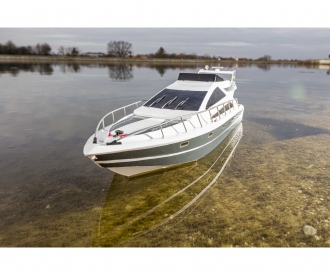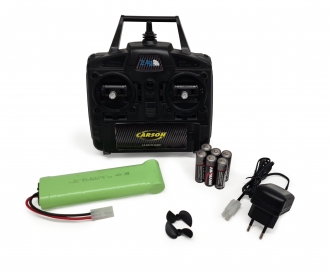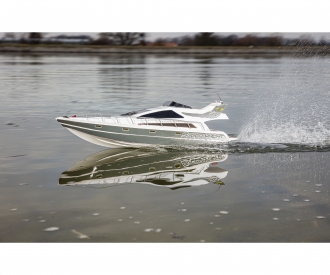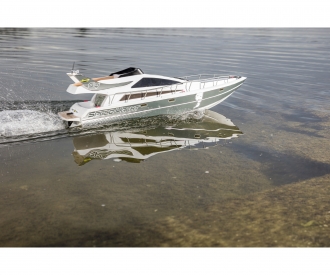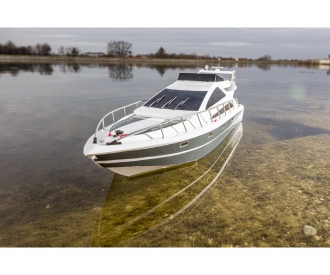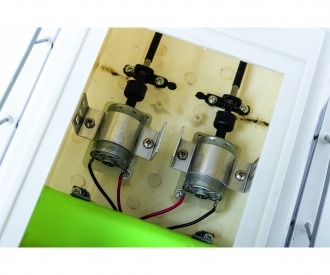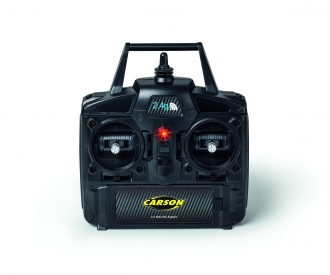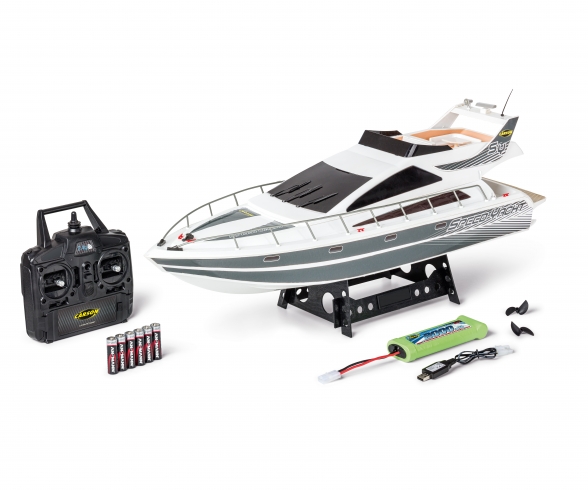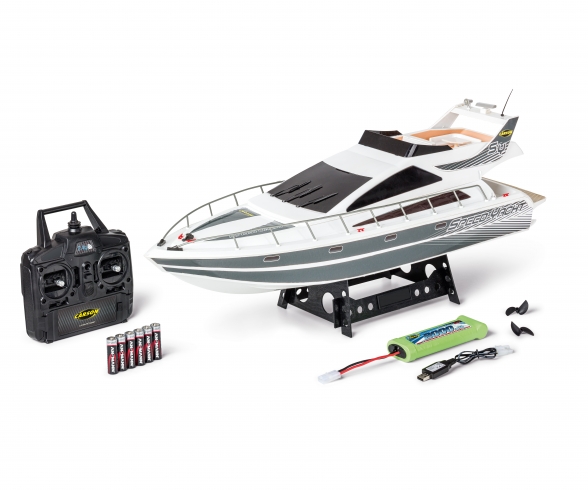 €200.00
incl. VAT
free shipping
(within the EU)
Quantity:
1
2
3
4
5
6
7
8
9
10
11
12
13
14
15
16
17
18
19
20
21
22
23
24
25
26
27
28
29
30
Delivery time 1-3 working days within Germany
This item can only be delivered to the following countries:
All EU countries, United Kingdom, Switzerland, Norway, Iceland, Liechtenstein
Product information
Référence article: 500108045
Produit: Speed Yacht 2.4G 100% RTR

Bateau de course stylé !
Le bateau Speed Yacht de CARSON est une vedette puissante de grande classe. Tel le bateau Ocean Queen (n° d'art. 500108044), il est propulsé par deux moteurs à balais puissants de type 550 - un pour chacune des deux hélices. Le bateau peut ainsi atteindre une vitesse de pointe de 30 km/h ! En effet, le bateau Speed Yacht se distingue par sa conception extra plate et aérodynamique. Le Speed Yacht est prêt à naviguer immédiatement après avoir été chargé. Le kit comprend une radiocommande 2,4 GHz, les piles de l'émetteur, un accu NiMH avec chargeur, ainsi que deux hélices de rechange. L'accu puissant de 2000 mAh garantit une autonomie de 20 minutes. Fixez le cap et c'est parti pour l'aventure ! Achetez-le, chargez-le et naviguez !

Attention : Ne convient pas à une utilisation dans l'eau salée.
Modèle monté prêt à l'emploi,
dispositif de commande à distance
2,4 GHz, accumulateur de marche,
chargeur, piles-émetteurs, support
et mode d'emploi.
Downloads