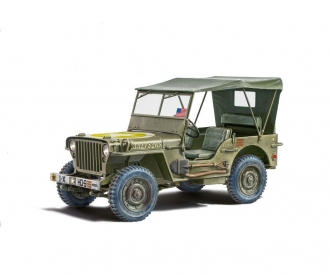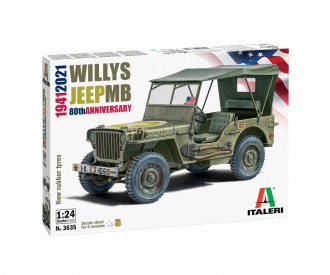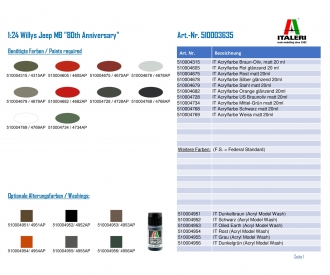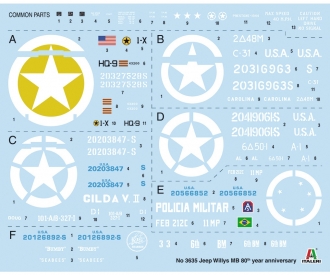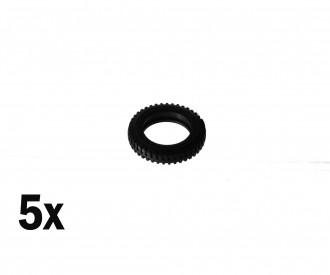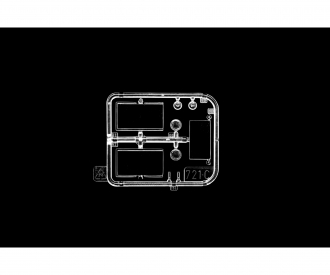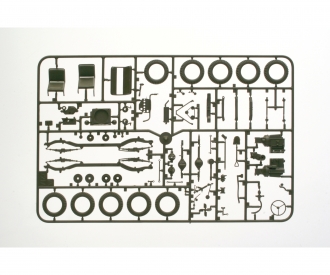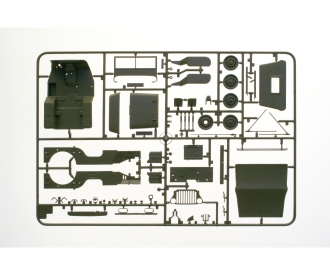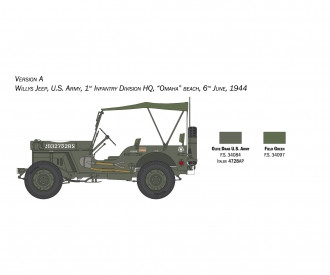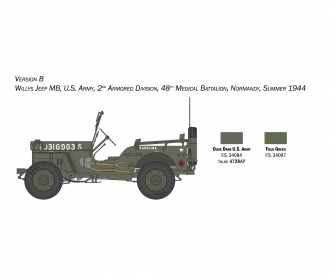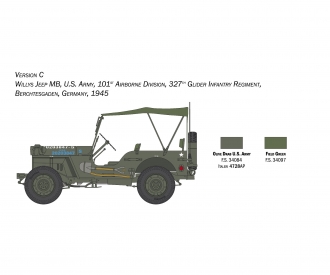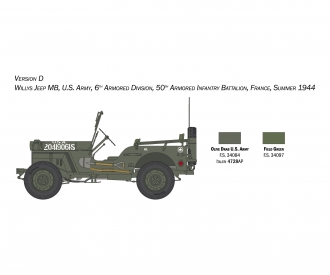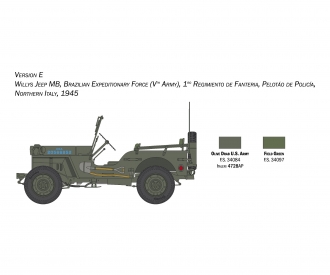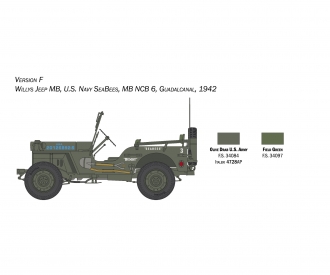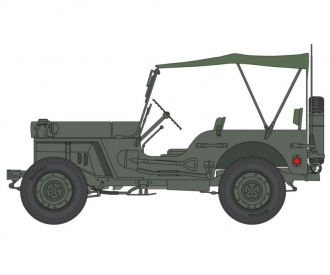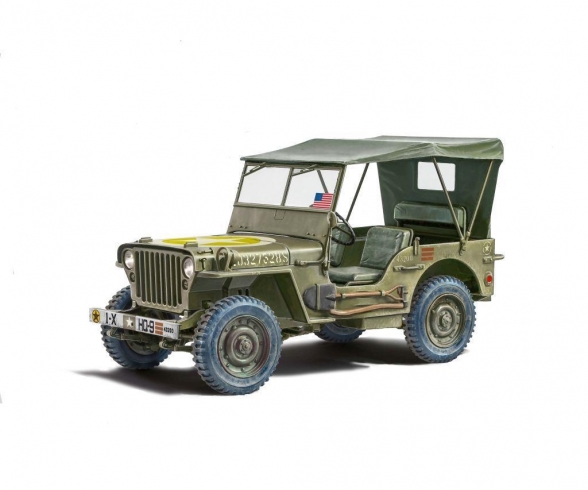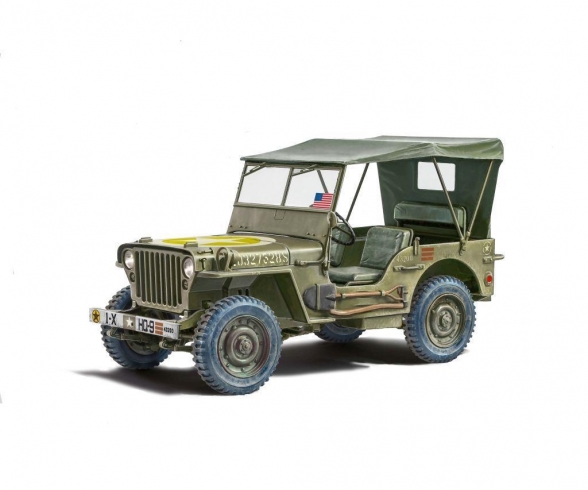 1:24 Jeep Willys MB 80th Anniversary
Article number: 510003635
Age recommendation: from 14 years
Quantity:
1
2
3
4
5
6
7
8
9
10
11
12
13
14
15
16
17
18
19
20
21
22
23
24
25
26
27
28
29
30
Delivery time 1-3 working days within Germany
This item can only be delivered to the following countries:
All EU countries, United Kingdom, Switzerland, Norway, Iceland, Liechtenstein
Art.Nr.: 510003635
Art.bezeichnung: 1:24 Willys Jeep MB "80th Anniversary"

Nach dem Ausbruch des Zweiten Weltkriegs befahl der US-Generalstab 1940 verschiedenen Herstellern, ein leichtes Mehrzweckfahrzeug mit Allradantrieb zu entwickeln. Die American Bantam Company, Willys Overland und Ford Motor Co. traten an. Die Wahl fiel auf einen Willys-Prototyp, der nach einer ersten Auflage von 1.500 Fahrzeugen Anfang 1941 in Serie ging und eine Gesamtproduktion von 640.000 Einheiten erreichte. 277.000 Stück wurden von Ford im Rahmen eines Lizenzvertrags produziert. Damit war der Jeep während des Zweiten Weltkriegs das am häufigsten produzierte Leichtfahrzeug der Kriegsindustrie. Auch 80 Jahre später gilt der "Willys" mit seiner markanten Form noch immer als "das" vierrädrige Leichtfahrzeug der amerikanischen Armee im Zweiten Weltkrieg. Dank zahlreicher Sammler und Liebhaber existieren auch heute noch jede Menge gut erhaltene und einwandfrei funktionstüchtige "Willys".

Maßstab: 1:24
Länge des Modells: 138 mm

Bausatz, Anleitung, Dekor

- Detaillierter Modellbausatz im Maßstab 1:24.
Das Standmodell hat die folgenden Abmessungen:
Länge: 13,8 cm
- Der qualitativ hochwertige Bausatz von Italeri muss in Eigenregie montiert werden.
- Der selbstständige Aufbau wird mithilfe einer Schritt-für-Schritt bzw. bebilderten Aufbauanleitung begleitet. Die Aufbauanleitung ist selbstverständlich im Lieferumfang enthalten.
- Auf Basis der Aufbauanleitung müssen die passgenauen Einzelteile zusammengefügt werden. Eine Lackierung der Teile kann nach eigenen Vorstellungen vorgenommen werden.
- Werkzeug, Klebstoff und Farben sind im Lieferumfang des Plastikbausatzes nicht enthalten. Diese müssen optional erworben werden.