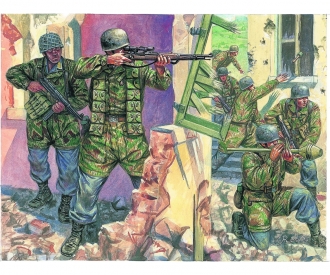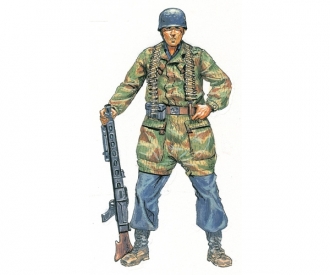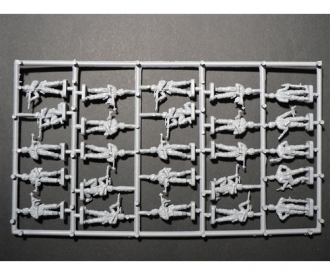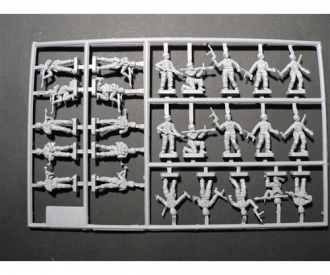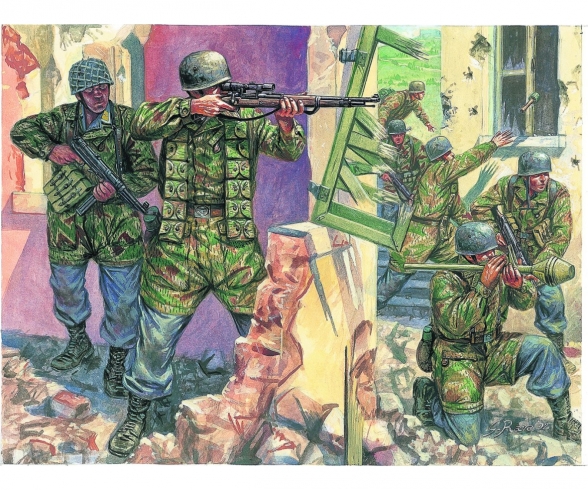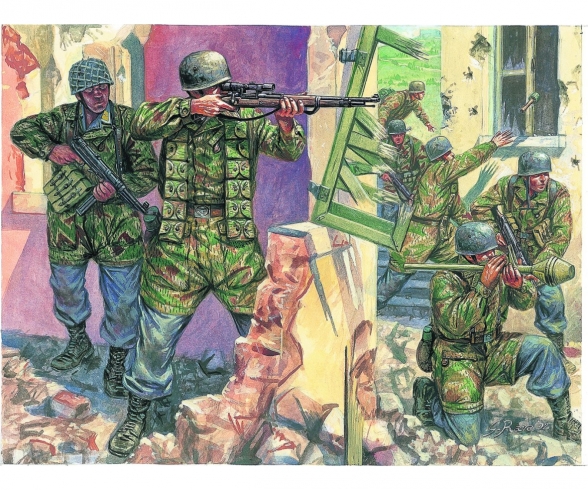 1:72 2nd WW Deutsche Fallschirmjäger
Article number: 510006045
Age recommendation: from 14 years
Quantity:
1
2
3
4
5
6
7
8
9
10
11
12
13
14
15
16
17
18
19
20
21
22
23
24
25
26
27
28
29
30
Delivery time 1-3 working days within Germany
This item can only be delivered to the following countries:
All EU countries, United Kingdom, Switzerland, Norway, Iceland, Liechtenstein
Product information
Art.Nr.: 510006045
Art.bezeichnung: 1:72 WWII Deutsche Fallschirmjäger

Das Standmodell ist eine Nachempfindung der deutschen Fallschirmjägereinheit aus dem zweiten Weltkrieg. Die "Fallschirmjäger" wurden während des Krieges in den Kampfkörpern der Luftwaffe zusammengeführt, um eine bessere Koordination mit den Luftwaffen zu erreichen. Die Eroberung Kretas während der Operation Merkur im Mai 1941 war einer der größten Erfolge deutscher Fallschirmjäger. Die Verluste waren jedoch so hoch, dass ihr Einsatz oft mehr auf eine Elite-Infanterierolle als auf Luftlandetruppen beschränkt war. Im März 1944 widerstand der Fallschirmjäger der 1. Division von General Kurt Student, der sich zwischen den Ruinen des Klosters Montecassino behauptete, den vorrückenden Alliierten energisch. Ihr Widerstand war so heftig, dass sie den Spitznamen "Grüne Teufel" erhielten.
Bausatz, Anleitung
---
Product details
- Detaillierter Modellbausatz im Maßstab 1:72.
- Der qualitativ hochwertige Bausatz von Italeri muss in Eigenregie montiert werden.
- Der selbstständige Aufbau wird mithilfe einer Schritt für Schritt bzw. bebilderten Aufbauanleitung begleitet. Die Aufbauanleitung ist selbstverständlich im Lieferumfang enthalten.
- Auf Basis der Aufbauanleitung müssen die passgenauen Einzelteile zusammengefügt werden. Eine Lackierung der Teile kann nach eigenen Vorstellungen vorgenommen werden.
- Werkzeug, Klebstoff und Farben sind im Lieferumfang des Plastikbausatzes nicht enthalten. Diese müssen optional erworben werden.
Frequently bought together
Frequently bought together