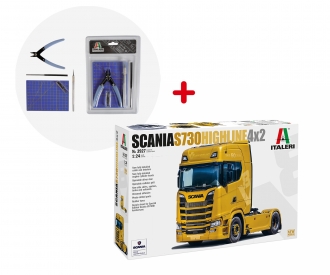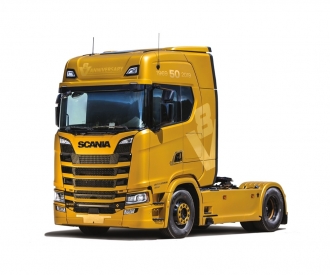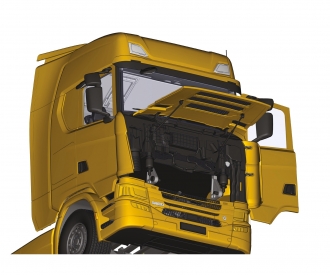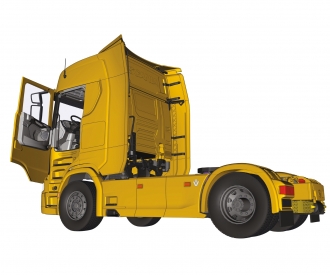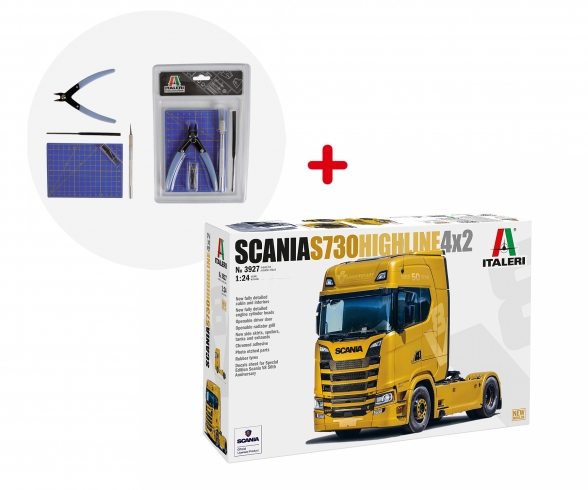 New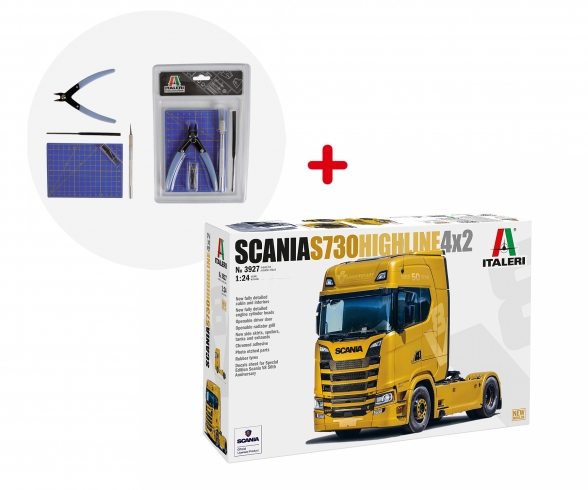 €106.98 (-25%)
€79.99
incl. VAT
free shipping
(within the EU)
Quantity:
1
2
3
4
5
6
7
8
9
10
11
12
13
14
15
16
17
18
19
20
21
22
23
24
25
26
27
28
29
30
Delivery time 1-3 working days within Germany
This item can only be delivered to the following countries:
All EU countries, United Kingdom, Switzerland, Norway, Iceland, Liechtenstein
Product bundles consisting of: 1:24 SCANIA S730 Highline 4x2 | Italeri Plastic Modelling Tool-Set
Article number: 510003927
Product: 1:24 SCANIA S730 Highline 4x2

Scania's S series is a benchmark on the market for heavy commercial and industrial vehicles designed to meet the needs of long-haul logistics and transport. The new S series was introduced by the famous Scandinavian manufacturer on the market in the second half of the last decade by adopting innovative design solutions. The new project was in fact created to optimize the use of the spaces inside the cabin and enhance the driver's comfort. Great attention to active and passive safety through the adoption of the most modern control and driver assistance systems. The new design, attractive and modern, was also created to take into account the aerodynamics of the vehicle and the reduction in fuel consumption. An important "success factor" of the Scania tractor is in fact operating efficiency, minimization of consumption and attention to emissions. The "Highline" version with the larger cabin further amplifies the vocation of the "S" line to fulfill long-distance transport and logistics commitments.

Detailed plastic kit in scale 1:32
Article number: 510050815
Product: Italeri Plastic Modelling Tool-Set

Italeri Professional tools and brushes for a world which holds, in its details and precision, the essence of its nature.
Warning! Not suitable for children under 14 years.
Article number: 510003927
Product: 1:24 SCANIA S730 Highline 4x2

Detailed model kit in scale 1:24
Model length: 247 mm