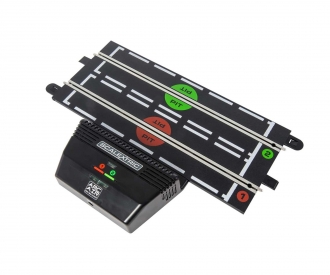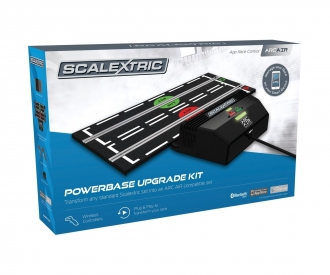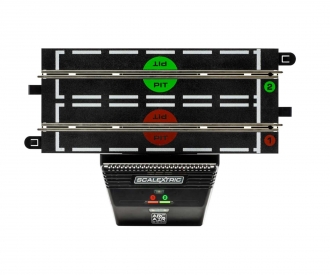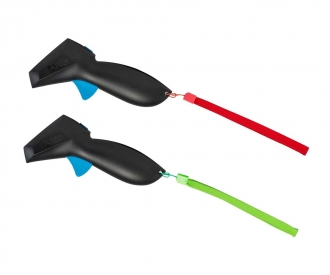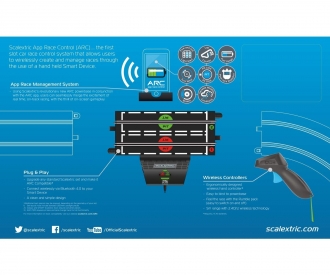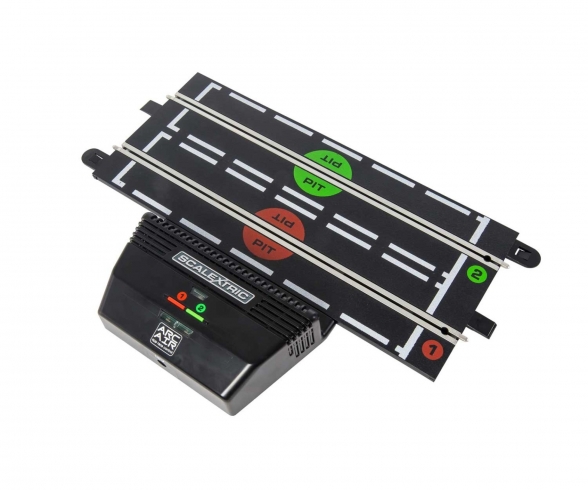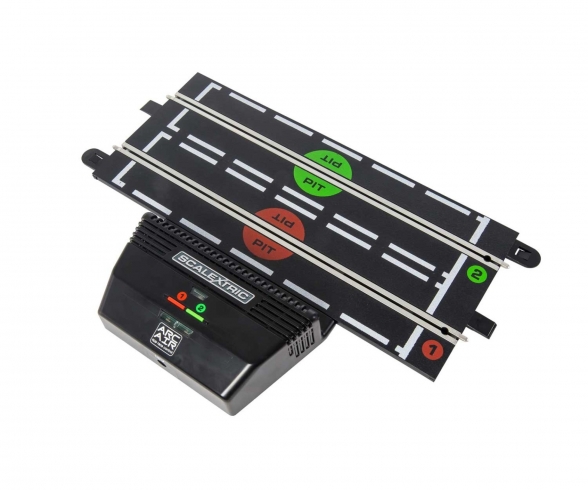 This item can only be delivered to the following countries: Germany, Austria, Hungary
Article number: 500008434
Product: Scalextric ARC Air Set Wireless Contr.

RCS Air
Analogue f. 2 drivers, 10 race modes, 11 In-Race-Gameplay (race start, jump start, weather conditions…)
Contains: 35 cm standard straight transformer, 2 wireless hand controllers 2.4 GHz

RCS™ Race Control System
Scalextric RCS™ is the first slot car Race Control System that allows users to wirelessly create and manage races through the use of a handheld Bluetooth SMART device.

RCS™ uses the latest Bluetooth technology (BLE) to communicate between a Bluetooth SMART device and one of the three new RCS™ Powerbases. The app will run on the top Apple and Android devices with BLE v 4.0. Apple – post iPhone 4S and iPad 4 (Retina). Android – Top 10 devices. A full list of compatible devices will be available at www.scalextric.com/RCS . The Scalextric RCS™ app will be free to download from the Apple iTunes store and Google Play store.

RCS One™ and RCS Air™ are both Scalextric analogue, allowing you to run two cars simultaneously. RCS Pro™ is Scalextric Digital, allowing up to six car racing and lane changing. RCS Air™ and RCS Pro™ both have a new style wireless hand throttle. However, these differ as RCS Pro™ is Scalextric Digital and requires lane change and break buttons.

All three RCS™ powerbases are on a standard Scalextric full straight. Simply replace it with another full straight or two half straights. You can only have one powerbase powered at any one time.

Only one device can be paired to an RCS™ powerbase at any one time. However, you can run additional six slave devices from the paired device. This allows up to 6 racers to view their own racing stats on their own device anywhere when racing.

Warning! Not suitable for children under 3 years due to small parts. Choking hazard!