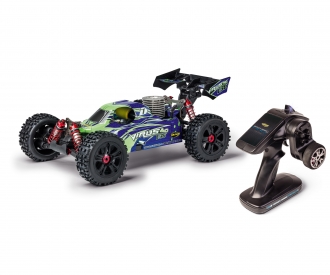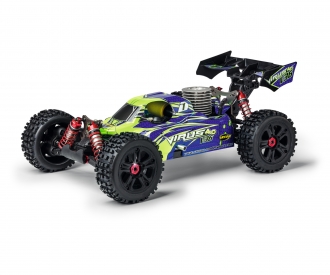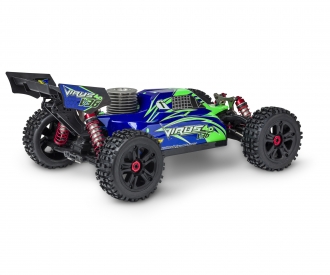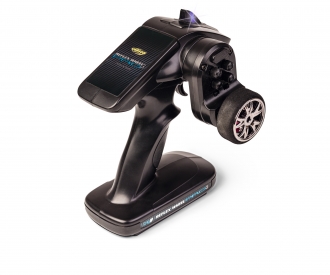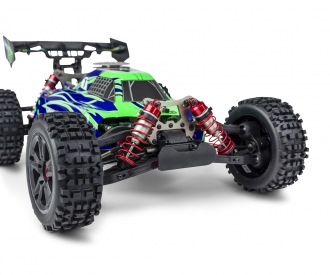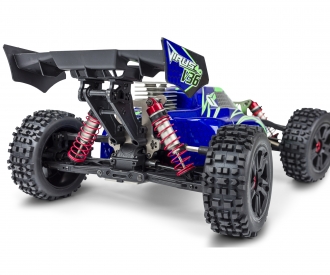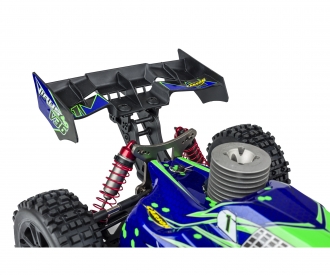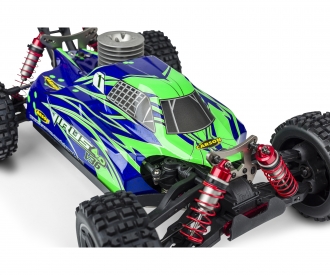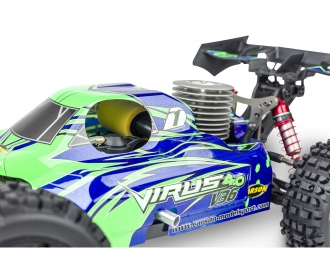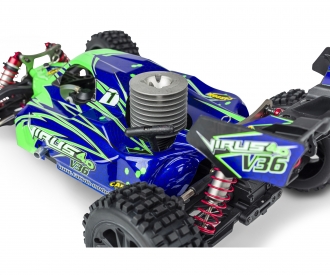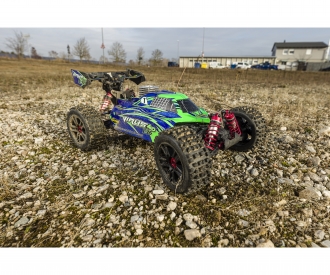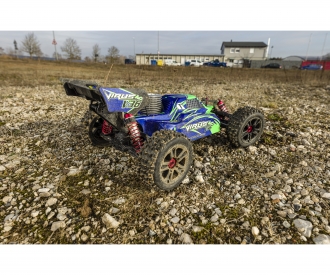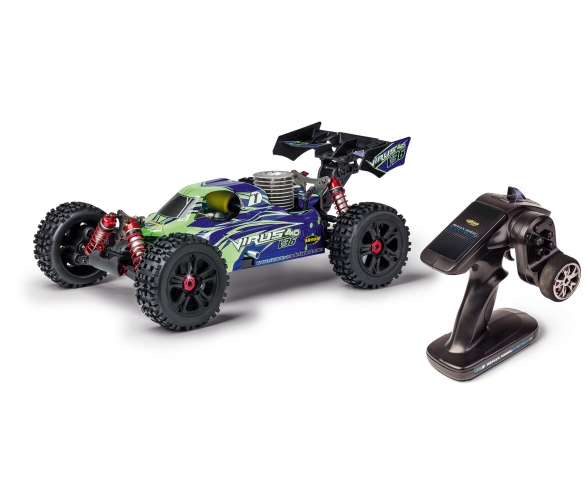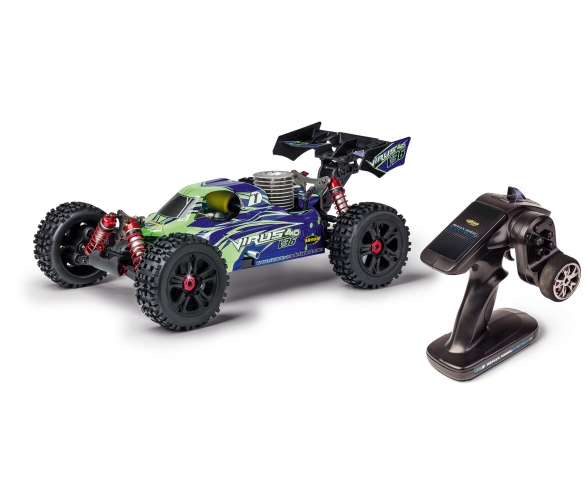 €500.00
incl. VAT
free shipping
(within the EU)
Quantity:
1
2
3
4
5
6
7
8
9
10
11
12
13
14
15
16
17
18
19
20
21
22
23
24
25
26
27
28
29
30
Delivery time 1-3 working days within Germany
This item can only be delivered to the following countries:
All EU countries, United Kingdom, Switzerland, Norway, Iceland, Liechtenstein
Article number: 500204040
Product: 1:8 Virus 4.0 Pro V 36 2.4G RTR

Buggy for pros!
Off-road fun guaranteed: With its optimized race chassis, the CARSON Virus 4.0 Pro V 36 is the ideal buggy for dusty and muddy off-road tracks. The main switch, receiver and batteries are installed in an easy-to-open box that is protected against splash water and dust. In addition, the casing is sealed to protect the steering and throttle servo from moisture. The Virus 4.0 Pro V 36 has ball bearings, the 3 mm aluminium chassis is extra narrow and has a chassis strut at the front and rear. Massive wishbones and side guards ensure long-lasting driving pleasure. The 5.9cc Force engine provides the all-wheel drive with plenty of power and accelerates the V32 to 80 km/h. Big bore aluminium oil pressure dampers and numerous setup options ensure perfect traction and let the CARSON Virus 4.0 Pro V 36 fly over any slope.

Required accessories:

500905231 Bio Fuel Nitro-Fire 16%/1L
500905082 Nitro set
500609042 Mignon-Set NiMH 2300 mAh
500608104 6V receiver battery 1600 mAh
500606053 Expert Charger xBase 2.0 se
500013312 Charger cable, battery box
500013117 Charge Lead for glow starter

Ready to drive model, 2.4 GHz
RC system, instructions

WARNING!
Not for children under 14 years. The packaging has to be kept since it contains important informations. Illustration may vary from actual product in the box. TAMIYA-CARSON reserves the rights to change, update or replace any component at any time.

Features:
1. Interference-free 2.4 GHz RC system
2. Full set of ball bearings
3. 5.9 ccm Force Nitro motor
4. Three Spider differentials
5. Solid steel hardened coupling
6. Sound-absorbing tuned pipe exhaust system, polished chrome

Technical data:
Length 495 mm
Width 305 mm
Height 205 mm
Weight 3235 g
Speed limit 90 km/h


Frequently bought together
Frequently bought together