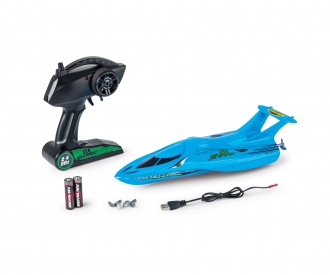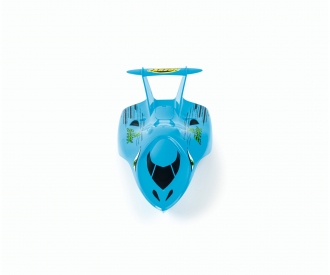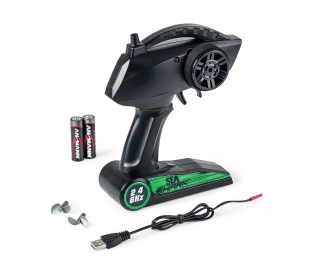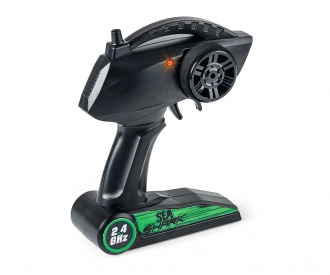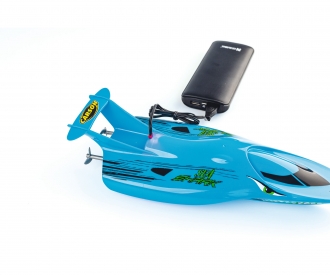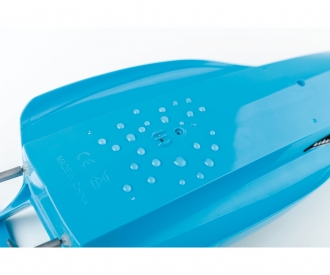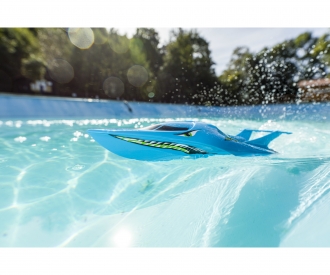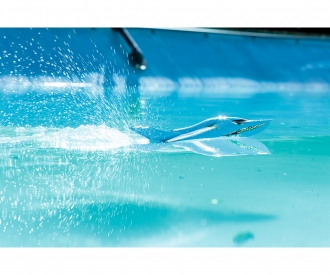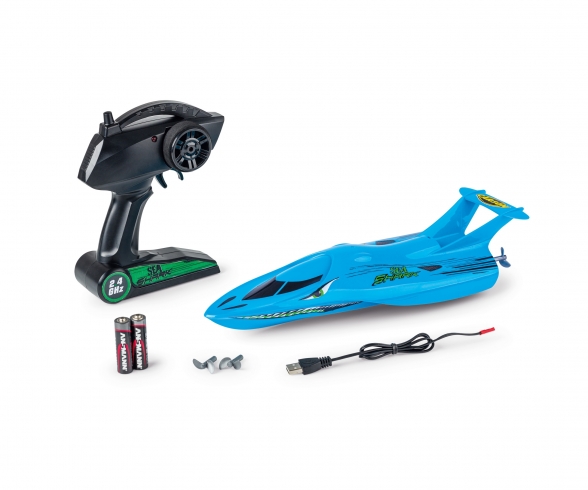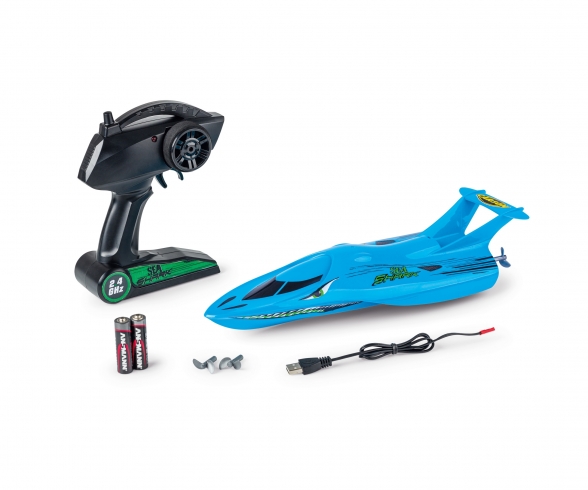 Quantity:
1
2
3
4
5
6
7
8
9
10
11
12
13
14
15
16
17
18
19
20
21
22
23
24
25
26
27
28
29
30
Delivery time 1-3 working days within Germany
This item can only be delivered to the following countries:
All EU countries, United Kingdom, Switzerland, Norway, Iceland, Liechtenstein
Article number: 500108039
Product: Sea Shark FD 2.4 GHz 100% RTR

Ideal boat for beginners!
The Sea Shark FD is not only fast and manoeuvrable, it also looks extremely stylish with its snappy shark look! The easy handling makes it the ideal boat for RC water sports beginners. The Sea Shark FD is delivered as a 100% complete set: This means that your boat is ready for use as soon as the drive battery has been charged. The Sea Shark is charged via USB, with the 2.4 GHz remote control unit all driving functions can be easily controlled. The integrated safety circuit ensures that the propeller only spins in the water. Thanks to the powerful LiION drive battery, you can travel up to 25 minutes with the Sea Shark in all fresh waters. Have fun with your Sea Shark FD! Buy – Charge – Action!

Attention: Not suitable for salt water.

Fully assembled model, 2.4GHz
remote control unit, Li-Ion drive
battery 3.7V/1200 mAh, USB charger,
2 x AA transmitter batteries,
Replacement propellers, instruction
manual

WARNING!
Please keep this information for any possible correspondence. Subject to technical change and change of color. Not suitable for children under three years. Choking hazard! Small parts may be swallowed! To be used under the direct supervision of an adult. Adult help is required to remove the securing devices.

Features:
1. 2.4GHz remote control
2. 100% ready to run
3. Fast and manoeuvrable
4. forward/backwards/left/right function
5. easy charging thanks to permanently installed battery
6. safety circuit / only works in the water

Technical data:
Length 335 mm
Width 120 mm
Height 85 mm
Weight 205 g
Driving time 25 min
Speed limit 15 Km/h