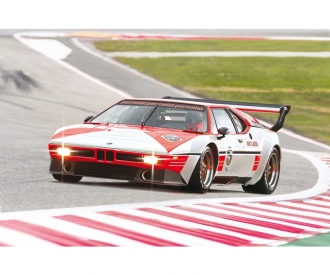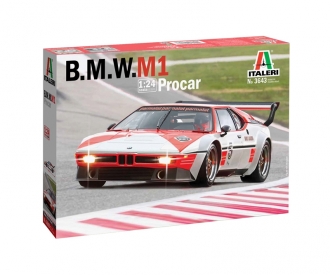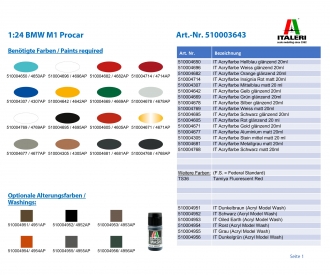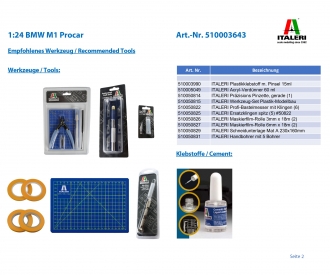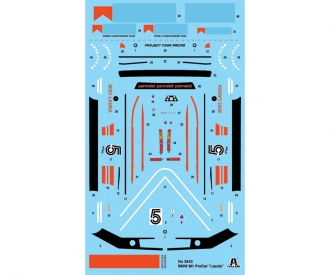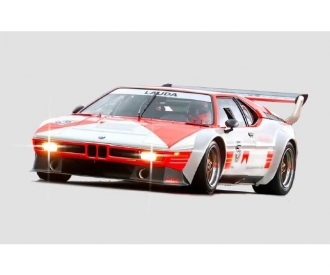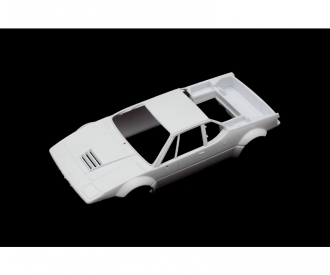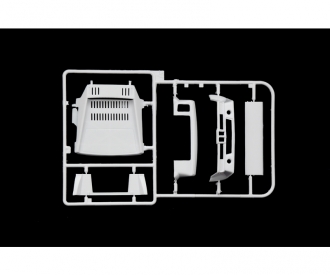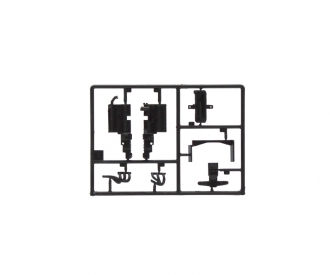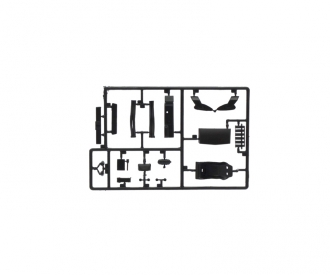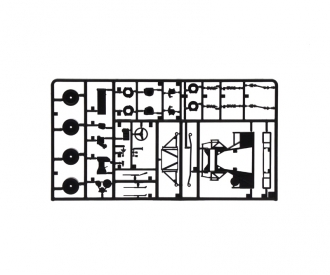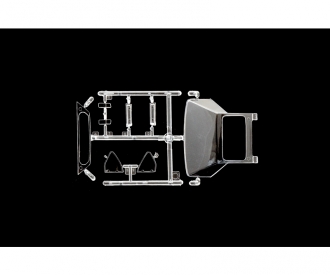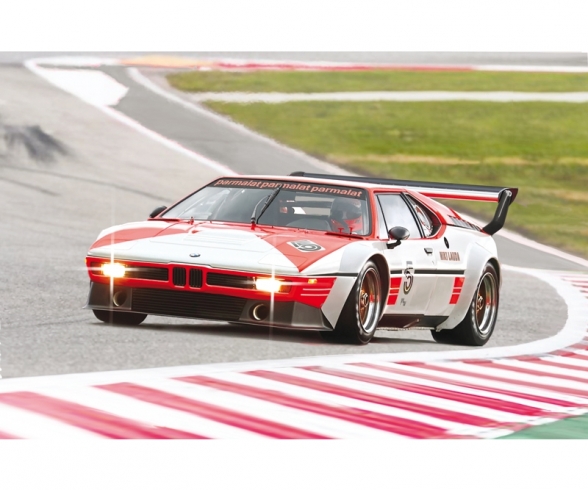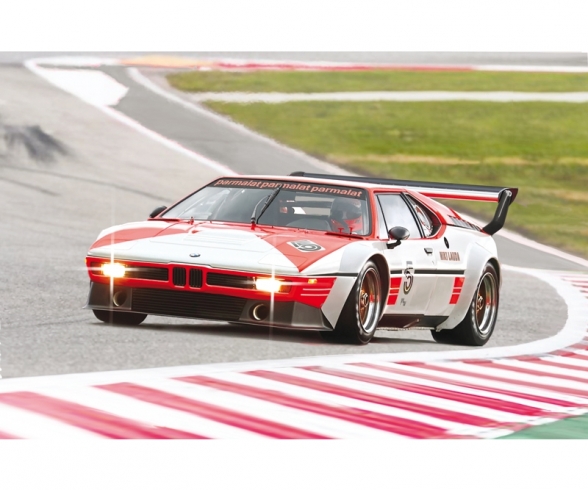 Quantity:
1
2
3
4
5
6
7
8
9
10
11
12
13
14
15
16
17
18
19
20
21
22
23
24
25
26
27
28
29
30
This item can only be delivered to the following countries: All EU countries, United Kingdom, Switzerland, Norway, Iceland, Liechtenstein
Article number: 510003643
Product: 1:24 B.M.W. M1 Procar

Size: 18,1 cm
SUPER DECALS SHEET

The BMW M1 was produced by the famous Bavarian car manufacturer between 1978 and 1981. Characterized by a sporty design, it adopted technical solutions typical of racing cars such as the longitudinal mid-engine, the light tubular steel frame and the all wheels independent suspension. Developed and built to participate in Group 5 competitions, where it achieved a couple of victories, BMW decided to create a mono-brand championship called "BMW M1 ProCar". The cars that participated in the championship were equipped with a powerful 470 HP engine and were driven, among others, by famous names from the world of Formula 1 such as Niki Lauda, Piquet, De Angelis, and Pironi. The Procar championship was very popular and had, for the time, great visibility in the media. The championship ran for two years. In 1979 it was won by Niki Lauda and in the following season by Nelson Piquet.
Detailed plastic kit in scale 1:24
Frequently bought together
Frequently bought together