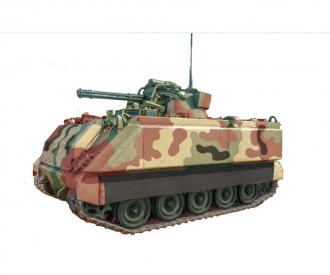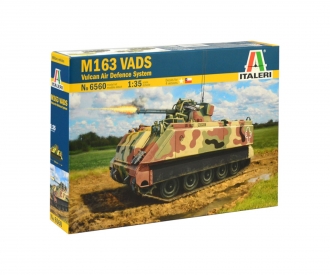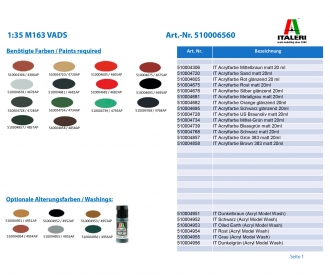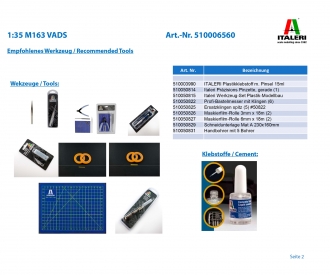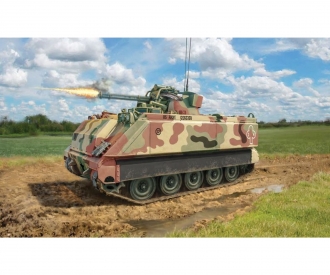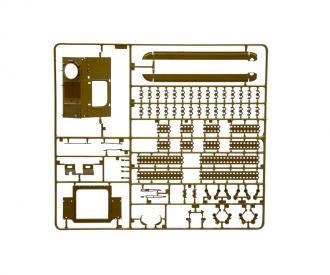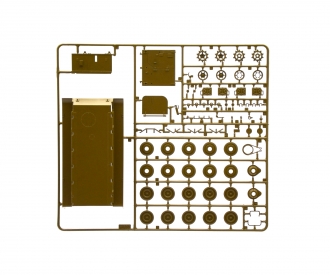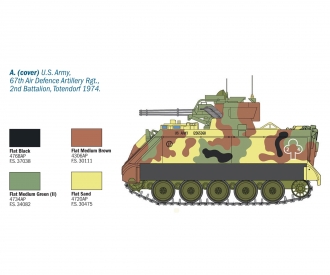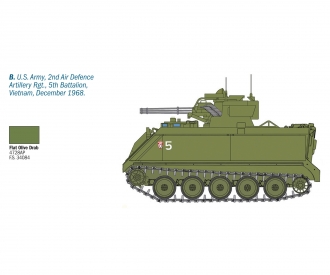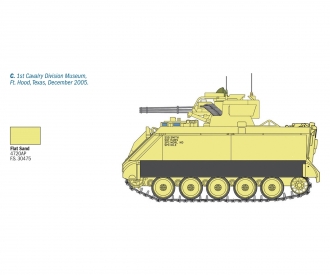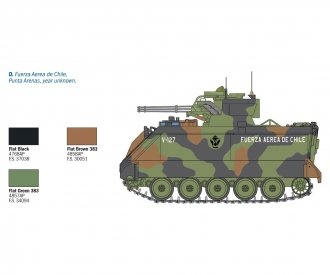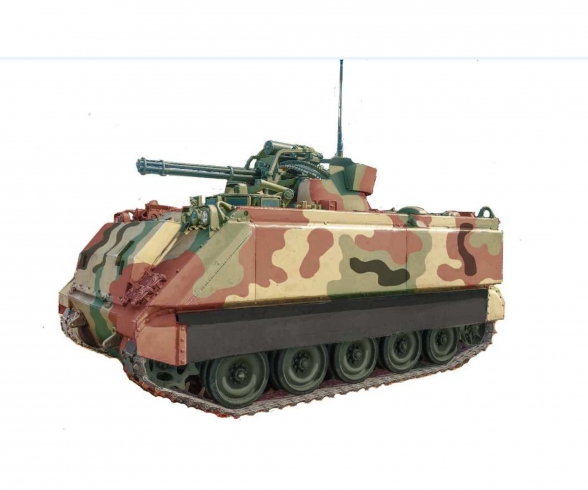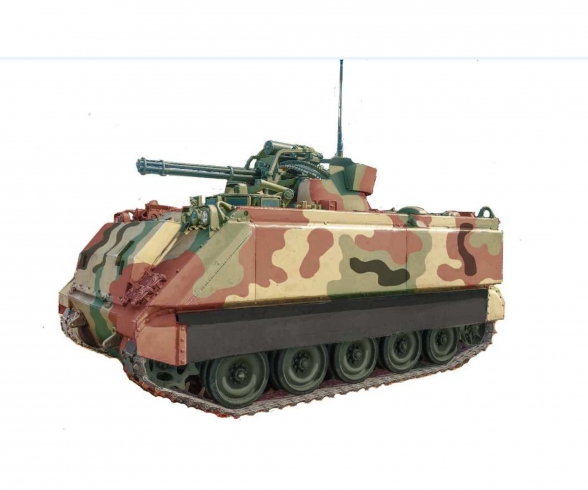 only 6 pieces left in stock, Delivery time 1-3 working days within Germany
This item can only be delivered to the following countries:
All EU countries, United Kingdom, Switzerland, Norway, Iceland, Liechtenstein
Article number: 510006560
Product: 1:35 M163 VADS

Model Dim.: 13,9 cm

LINK AND LENGTH TRACKS IN HARD PLASTIC
COLORED INSTRUCTION SHEET

The M113 is one of the most famous armored personnel carrier in the history of military vehicles. It has a "fully tracked" layout and it entered in service at the beginning of '60s. The M113 was the most widely used armored vehicle of the U.S. Army and the U.S. Marine Corps in the Vietnam War. On the M113 hull was developed the self-propelled anti-aircraft gun M163 VADS (Vulcan Air Defense System). The M163 adopted the General Dynamics 20 mm. M61 Vulcan Rotary cannon, installed in a small turret above the hull, and a Radar system for the control of the fire. The M163 was designed to complement the M48 Chaparral missile system and to provide the highest
level of anti-aircraft and anti-helicopter defense to the ground troops. The huge firepower of its 20 mm gun could however also be used, with devastating effects, against terrestrial targets. The M163 was mainly used by the United States Army and it is still used today by many Countries.

Detailed Plastic Kit of model
M163 VADS
in scale 1:35