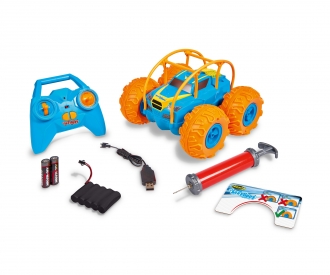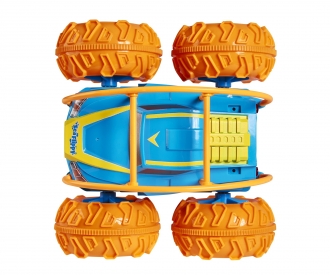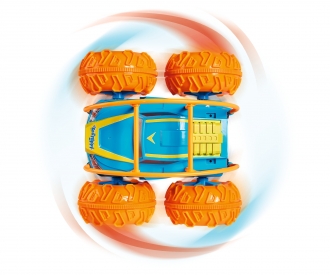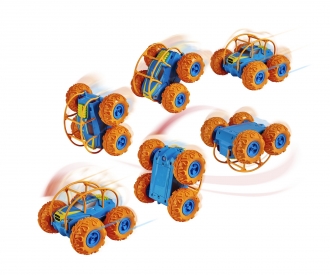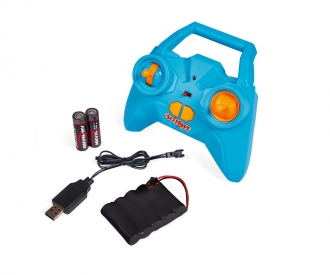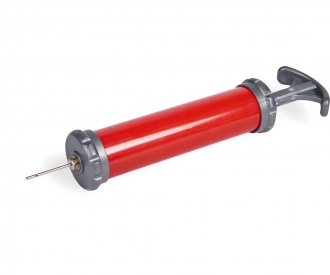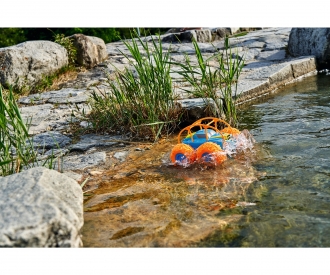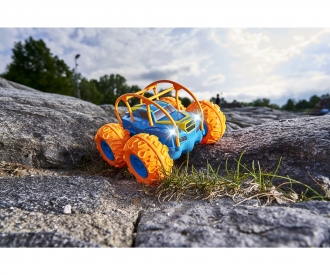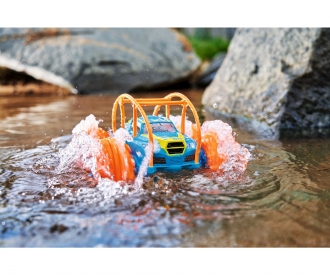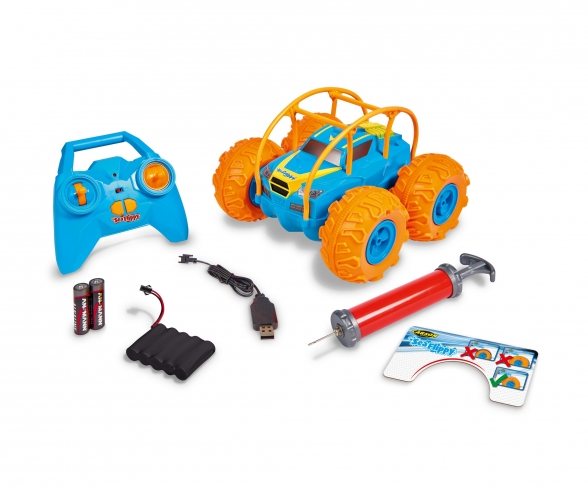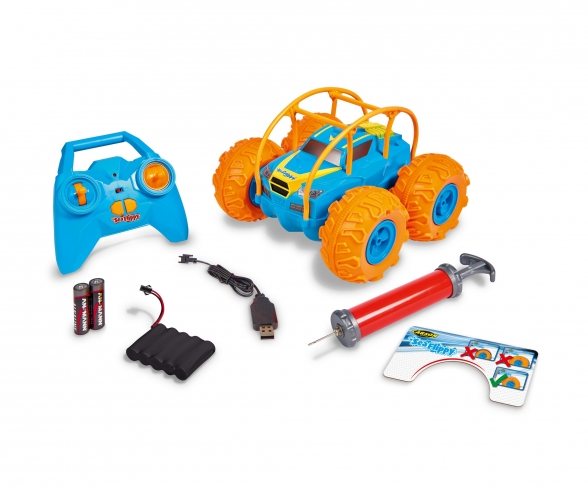 Quantity:
1
2
3
4
5
6
7
8
9
10
11
12
13
14
15
16
17
18
19
20
21
This item can only be delivered to the following countries: All EU countries, United Kingdom, Switzerland, Norway, Iceland, Liechtenstein
Article number: 500404164
Product: Sea Flippy 2.4G 100% RTR

No earth underneath your tyres? – No problem!
The Sea Flippy from CARSON doesn't just cut a great figure on land, but is able to move in water too. Its neon-coloured tyres can easily be inflated to the prescribed size with the air pump included. The power train via the front and rear axles allows 360° turns and cool flips. Thanks to its roll bar, it lands back on its four wheels even after daring stunts. LED lighting mounted to the front of the vehicle makes twilight driving possible.
This fully assembled vehicle comes with a rechargeable battery, USB charger, transmitter batteries, a 2.4 GHz remote control, air pump and of course a manual – so it's ready to go without any additional purchases. Have fun with our lively Sea Flippy! Buy — Charge — Drive!

Included:
Fully assembled model, 2.4 GHz RC system,
NiMH powerpack, charger, transmitter batteries, air
pump, manual.


WARNING! Not suitable for children under three years. Choking hazard! Small parts may be swallowed! Please keep this information for any possible correspondence. To be used under the direct supervision of an adult. Adult help is required to remove the
securing devices. Subject to technical change and change of color.
Features:
1. Swims and drives in water
2. 360-degree turns and flips
3. Inflatable tyres
4. LED lighting to the front
5. Powered front and rear axles
6. Long driving time (30 min.)

Technical data:
Length 200 mm
Width 210 mm
Height 145 mm
Wheel base 115 mm
Ground clearance 20 mm
Weight 805 g

Frequently bought together
Frequently bought together