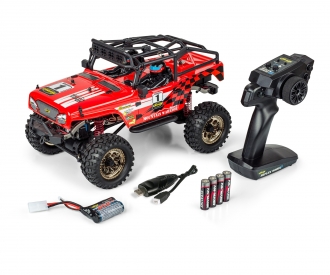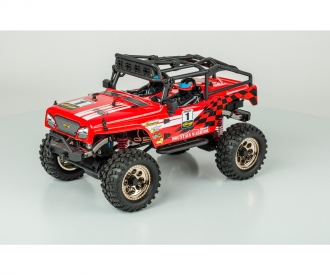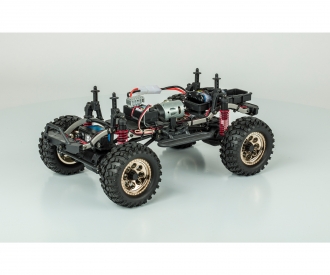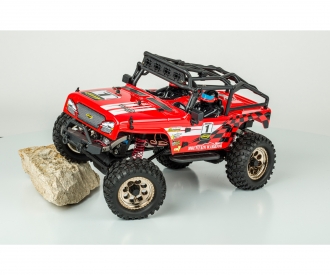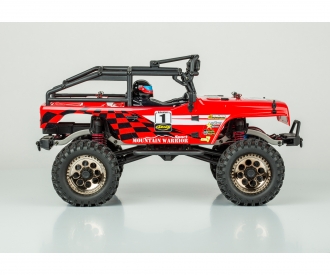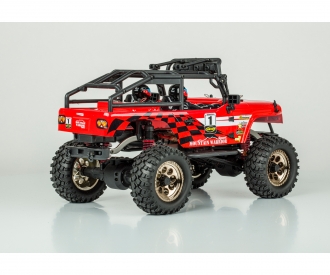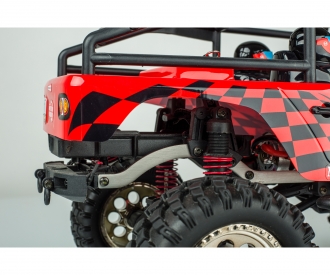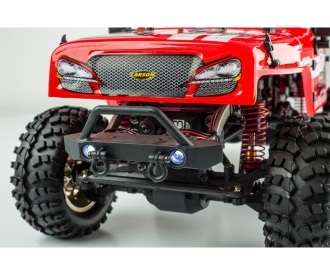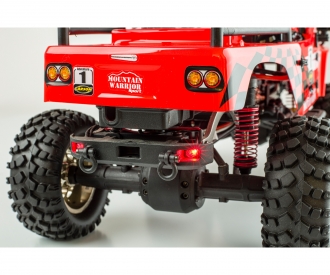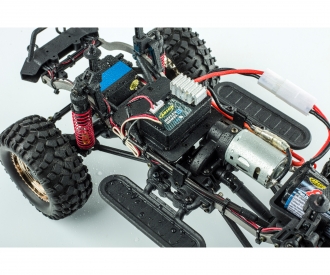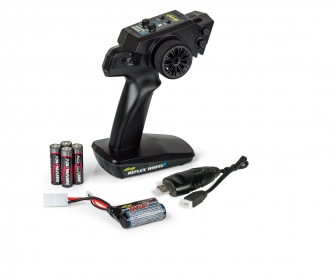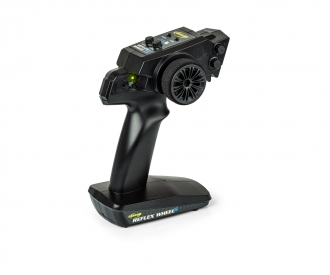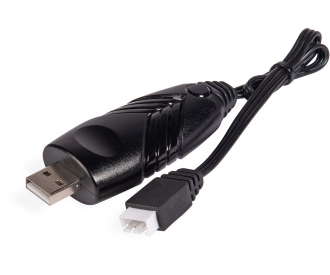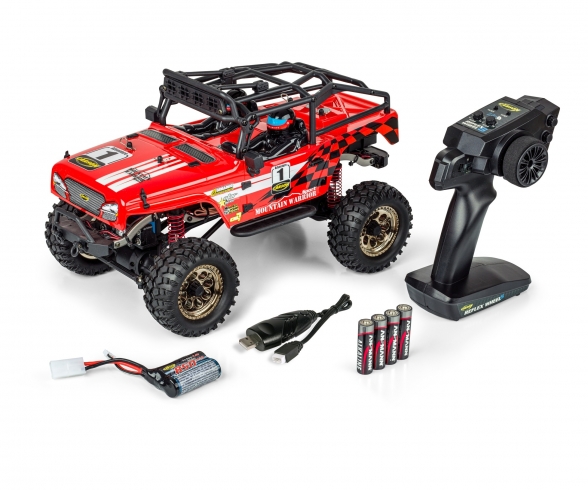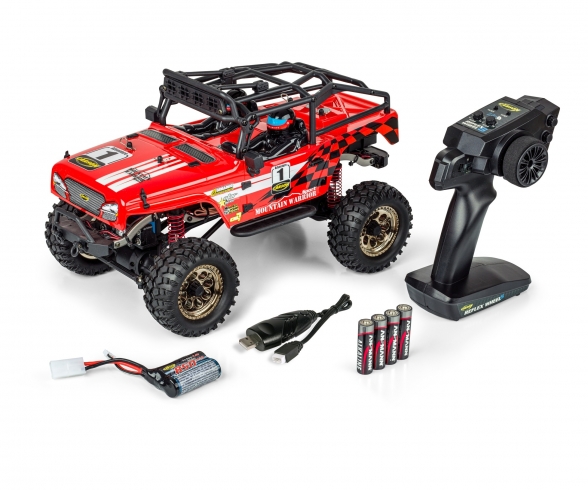 1:12 Mountain Warr.Sport 2.0 100%RTR red
Article number: 500404197
Age recommendation: from 14 years
Quantity:
1
2
3
4
5
6
7
8
9
10
11
12
13
14
15
16
17
18
19
20
21
22
23
24
25
26
27
28
29
30
This item can only be delivered to the following countries: All EU countries, United Kingdom, Switzerland, Norway, Iceland, Liechtenstein
Article number: 500404197
Product: 1:12 Mountain Warrior Sport 2.0 100% RTR rot

The climbing expert for tough terrain! The CARSON Mountain Warrior Sport features low pressure high-grip tyres for guaranteed fun, even in tough terrain. The robust aluminium lead frames ensure that the crawler maintains a stable position. The vehicle is also splashproof and features LED lights on the front and back. The Warrior Sport is controlled by an interference-free 2.4 GHz remote control with a control wheel.
The drive-ready model comes with all necessary accessories and only needs to be charged before use. Buy – charge – drive! The Mountain Warrior Sport from CARSON is guaranteed to provide hours of endless fun!

Included:
Fully assembled model, 2.4-GHz rotary knob control unit, Li-Ion drive battery 7.4V / 850 mAh, 4 x AA transmitter batteries, Fast charger, instruction manual.



WARNING!
Not for children under 14 years. The packaging has to be kept since it contains important informations. Illustration may vary from actual product in the box. CARSON reserves the rights to change, update or replace any component at any time.

Features:
1. 100% ready to run
2. Low-pressure, high-grip tyres
3. LED lighting
4. RC system including Reflex Wheel S
5. Aluminium crawler ladder frame
6. Splash-proof

Technical data:
Length 370 mm
Width 200 mm
Height 205 mm
Wheel base 215 mm
Weight 1142 g
Driving time 30 min