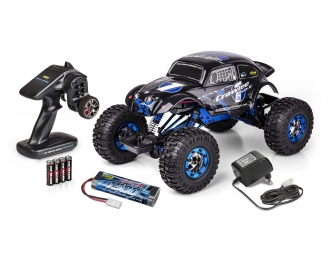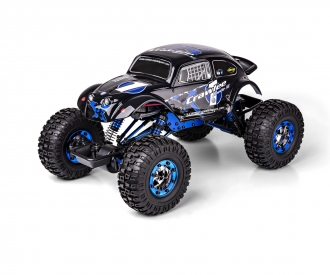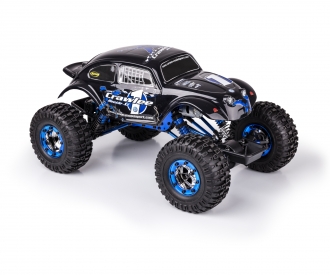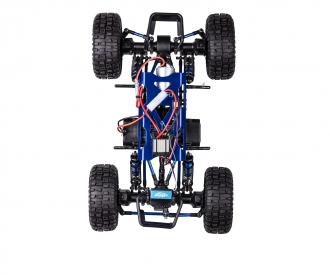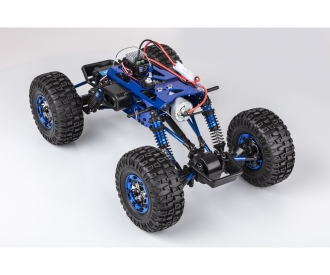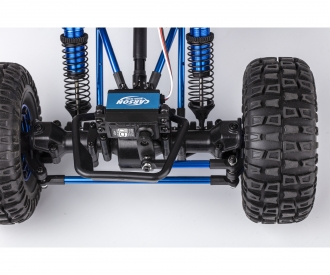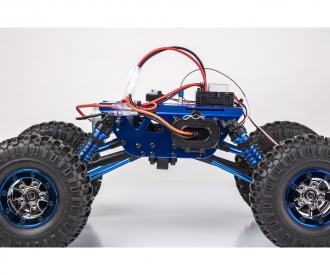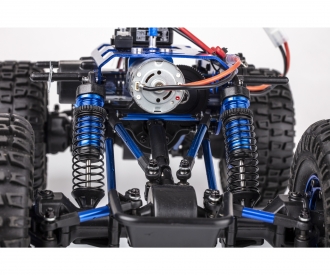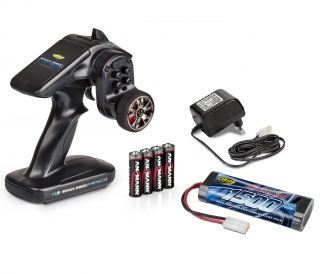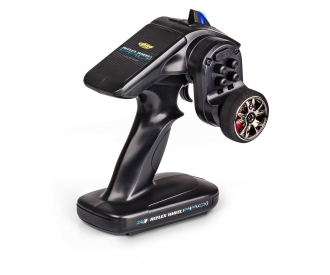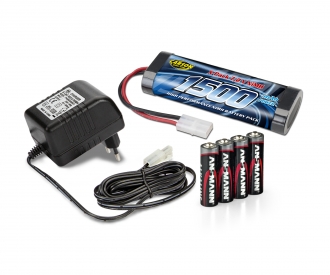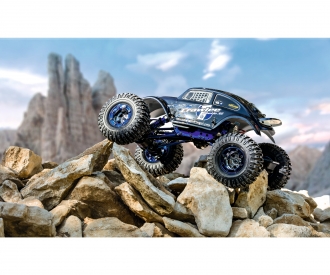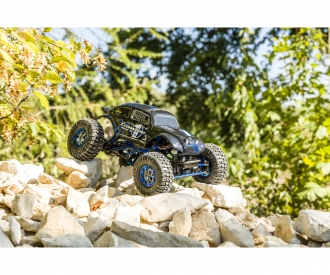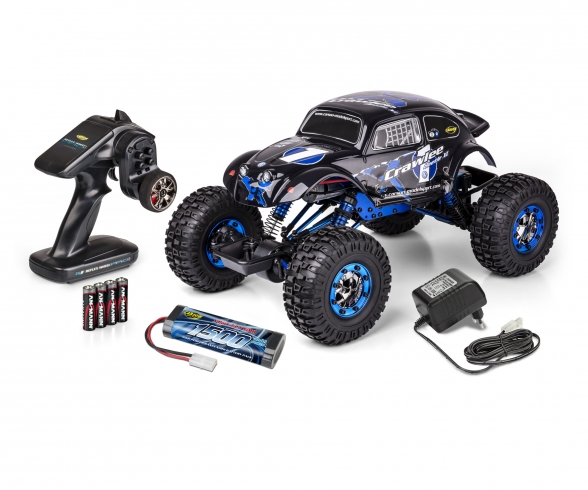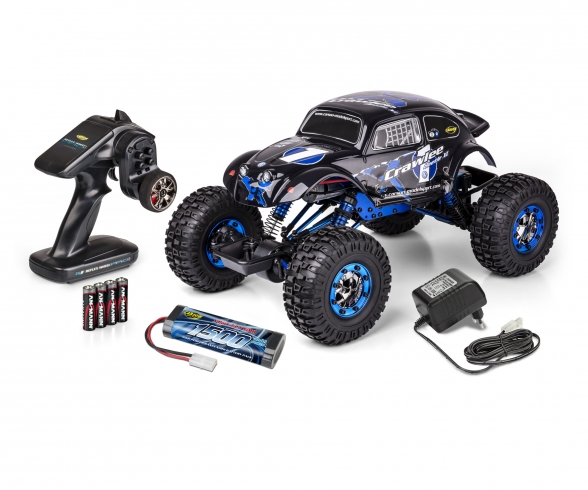 1:10 X-Crawlee XL Beetle 2.4G 100% RTR
Article number: 500404169
Age recommendation: from 14 years
Quantity:
1
2
3
4
5
6
7
8
9
10
11
12
13
14
15
16
17
18
19
20
21
22
23
24
25
26
27
28
29
30
This item can only be delivered to the following countries: All EU countries, United Kingdom, Switzerland, Norway, Iceland, Liechtenstein
Article number: 500404169
Product: 1:10 X-Crawlee XL Beetle 2.4G 100% RTR

The super climber for difficult terrain! The CARSON X-Crawlee XL Beetle has an extreme off-road trial chassis for extensive climbing tours. Thanks to radically foldable axles, rigid drive shafts and screwed beadlock tyres, the Crawler overcomes nearly every obstacle. Numerous blue anodized aluminium parts, such as the adjustable oil pressure shock absorbers, reduce the weight and, together with the robust body-work, make for a cool appearance. The assembled and ready-to-run X-Crawlee XL Beetle is ready for the off directly out of the box: the 2.4 GHz transmitter, transmitter batteries, rechargeable power battery and charger are included in the standard equipment.
Included:
Fully assembled model, 2.4 GHz RC system, NiMh powerpack, charger, 4x transmitter batteries, manual.
WARNING!
Not for children under 14 years. The packaging has to be kept since it contains important informations. Illustration may vary from actual product in the box. CARSON reserves the rights to change, update or replace any component at any time.

Technical details:
1. Locking Differentials
2. Large crawler tyres
3. Blue-anodised aluminium parts
4. Oil pressure aluminium shock absorber
5. Can drive for up to one hour
6. Extremely sturdy chassis
7. Plug-in charger

Technical data:
Scale 1:10
Length 435 mm
Width 270 mm
Height 235 mm
Wheel base 300 mm
Weight 2031 g
Ball bearing
Drive time 60 min