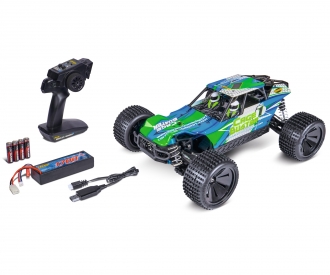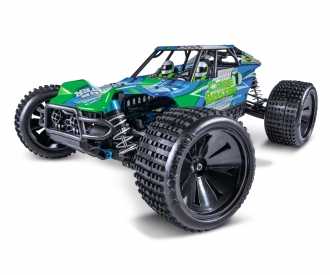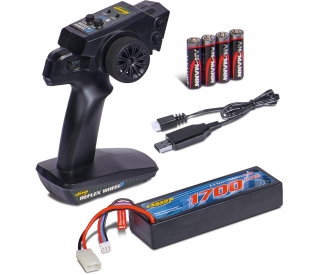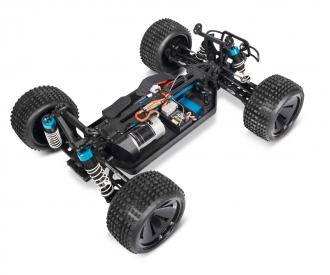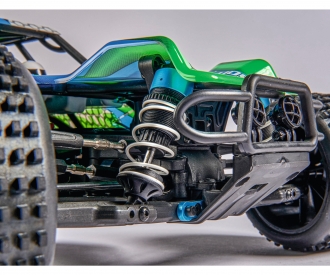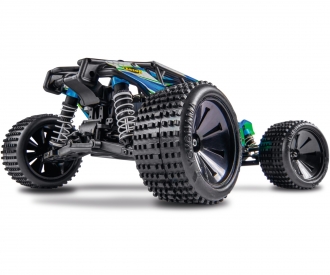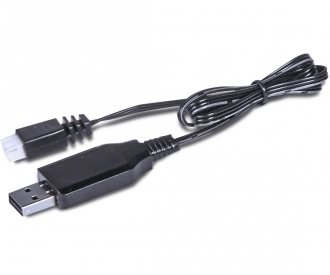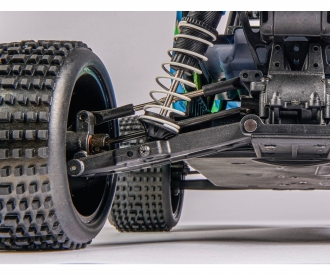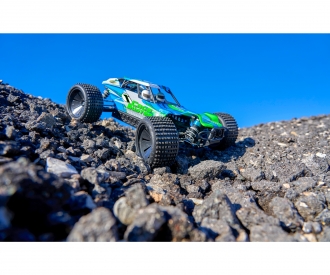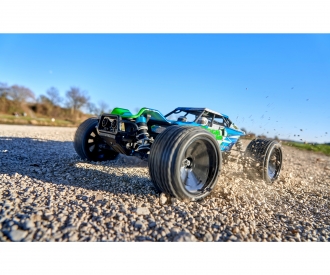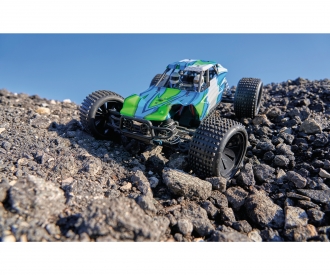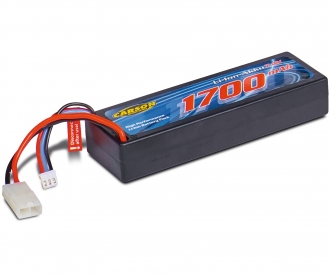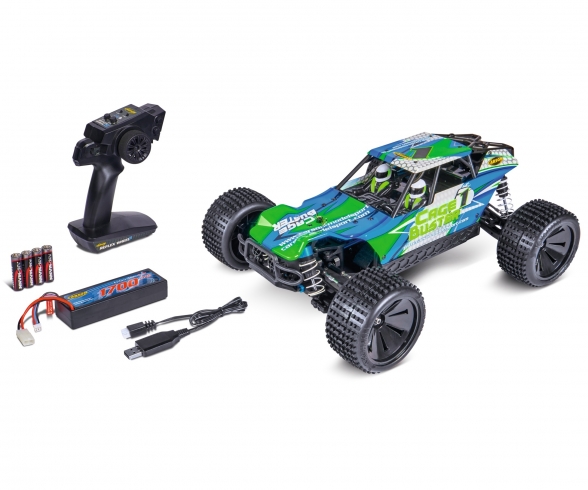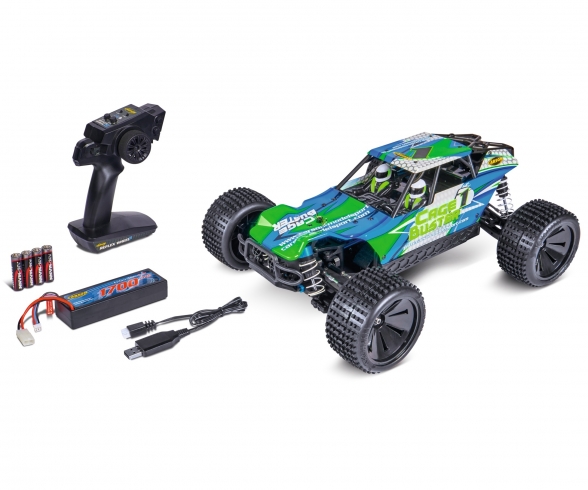 1:10 Cage Buster 4 WD 2.4GHz 100% RTR
Article number: 500402130
Age recommendation: from 14 years
Quantity:
1
2
3
4
5
6
7
8
9
10
11
12
13
14
15
16
17
18
19
20
21
22
23
24
25
26
27
28
29
30
This item can only be delivered to the following countries: All EU countries, United Kingdom, Switzerland, Norway, Iceland, Liechtenstein
Article number: 500402130
Product: 1:10 X10 Cage Buster 2.4 GHz 100% RTR

Power and Control!
The 1:10 scale CARSON X10 Cage Buster is the big brother of our 2WD classic Cage Devil (Art.Nr.: 500404141) – with sophisticated technology under the hood. A powerful 550 brushed engine accelerates the remote-controlled all-wheel-drive truggy up to 35 km/h – enough power for big jumps and long drifts! The full suspension with aluminium threaded oil pressure shock absorbers and the high-grip micro-pin tyres provide strong traction even on coarser terrain. Thanks to numerous adjustment options, the set-up can be easily adjusted. The Cage Buster is equipped with a fully proportional 2.4 GHz remote control system with transmitter batteries, a Li-Ion Power battery pack and a USB quick charger and is therefore ready to rock directly out of the box. Buy – Charge – Drive!


Included:
Fully assembled model, 2.4 GHz RC system, LiIon powerpack, charger, 4x transmitter batteries, manual.

WARNING!
Not for children under 14 years. The packaging has to be kept since it contains important informations. Illustration may vary from actual product in the box. CARSON reserves the rights to change, update or replace any component at any time.
Features:
1. LiIon Power battery pack
2. USB charger — fast charging / long driving
3. Aluminium threaded oil-pressure shock absorbers
4. Fully independent suspension
5. High-grip micro-pin tyres
6. 4WD with front and rear drive axles

Technische Daten:
Length 400 mm
Width 320 mm
Height 150 mm
Wheel base 275 mm
Weight 2051 g
Speedlimit up to 35 km/h
Driving time 10 min
Frequently bought together
Frequently bought together