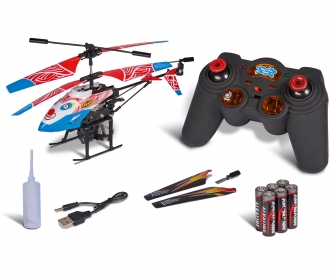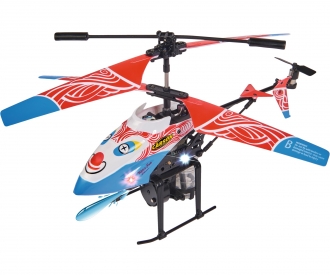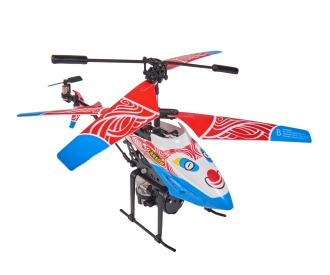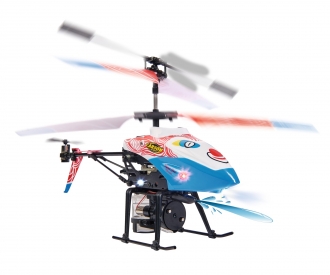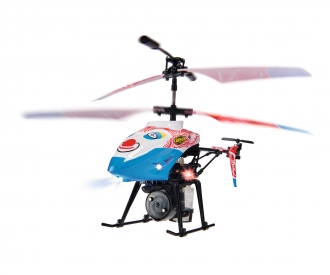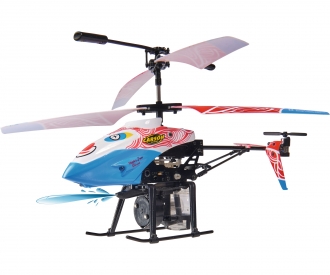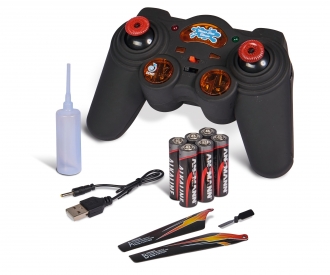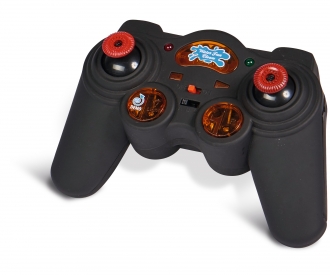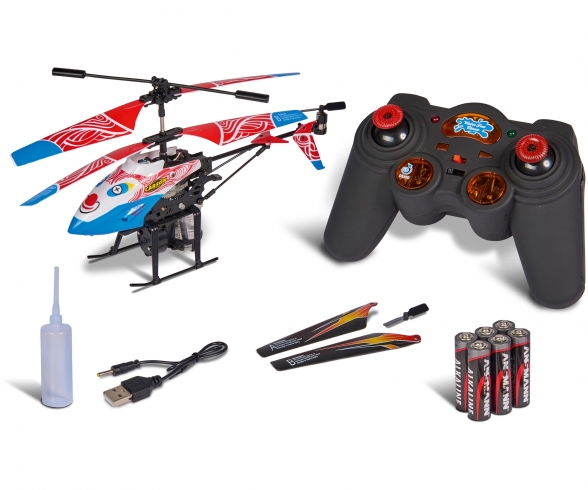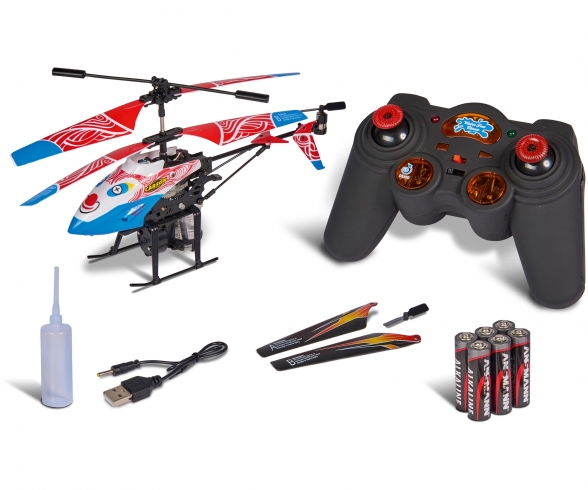 Quantity:
1
2
3
4
5
6
7
8
9
10
11
12
13
14
15
16
17
18
19
20
21
22
23
24
25
26
27
28
29
30
This item can only be delivered to the following countries: All EU countries, United Kingdom, Switzerland, Norway, Iceland, Liechtenstein
Product number: 500507144
Product: Water fun Clown 220 IR 100% RTF

Turn on the water with the Water fun Clown helicopter from Carson! This colourful helicopter – which looks like a clown – has a water-spray function that can be controlled via the transmitter. The required container for the water is fitted on the helicopter's underside and is charged via USB. The Water fun Clown has a flight time of ten minutes. The infrared remote control has a range of approx. eight metres. Its robust aluminium frame means it can get away with many a nosedive. Additional power can be obtained via its Boost function. The Gyro function enables improved flight stability for the helicopter. Included are six batteries for the transmitter and a refill bottle for the water tank.
Have fun with your CARSON Water fun Clown 220IR 100% RTF

Included:
Ready-to-fly model, infrared remote control, LiPo rechargeable flight battery, USB charger, 6x remote control batteries, replacement rotor blades, refill bottle, instructions.

Safety note:
Not for children under 12 years. The packaging has to be kept since it contains important informations. Illustration may vary from actual product in the box. CARSON reserves the rights to change, update or replace any component at any time.
Technical details:
1. Remote-controllable water spray
2. Position indicators can be switched on/off via remote control
3. Sturdy aluminium frame
4. Demo function
5. Boost function for extra power
6. Intelligent gyro system

Technical data:
Length 220 mm
Hight 110 mm
Rotor-diameter 200 mm
Weight 55 g
Flying time 10 min
Speed up to 15 km/h